This post is also available in: Deutsch
Human Rights Day is celebrated all over the world every year on December 10. The United Nations General Assembly has declared it International Human Rights Day and it is to be celebrated on December 10, 2019. The Universal Declaration of Human Rights has been commemorated on this day since 1948. It states that human rights should apply to every human life on earth.
For more than 80 years, Plan International has been working worldwide to ensure that people in developing countries can also exercise their human rights. This includes the right to access to clean water and sanitation and the right to a good education. These goals are also laid down in the 17 Sustainable Development Goals of the United Nations, which numerous governments agreed to in 2016 in order to eradicate global poverty.
If you take a closer look at the 17 goals, you will see that they are interdependent and, in some cases, even conditional. This is also the case with goals 4 "High-quality education" and 6 "Clean water and sanitation." But why is clean drinking water a condition for a high-quality education? And why does a high-quality education promote better drinking water?
64 million girls and boys worldwide do not even attend primary school. 130 million girls don't attend school at all. There are reasons for this, including a lack of access to clean water. In fact, 748 million people still live without access to clean drinking water. According to the estimates of the World Health Organization (WHO), at least 1.8 million people worldwide drink water from sources contaminated with faeces. The result is diarrhea. Worldwide, millions of people even die every year from contaminated water and children are most affected.
And this is where the connection between no access to clean water and a lack of education arises. If you are sick from contaminated water, you can't go to school. But often the way to the next clean water source is also very long. And since it is usually the task of girls to fetch water for the families from distant sources, they often miss school. And if schools don't have access to clean drinking water, many children won't attend them. If they don't have toilets separated according to gender, girls from puberty onwards miss classes once a month for a week because they cannot clean themselves at school during their period. Or they leave school completely because they are afraid of assaults in mixed toilets.
Sustainable Development Goals of the United Nations
The targets for Sustainable Development Goals (SDGs) were adopted by the General Assembly of the United Nations in 2015. They include economic, environmental and social aspects and consist of individual indicators that allow for implementation to be measured.
The deadline for reaching the targets is 2030. The addressees are first and foremost the signatories, i.e. all nation states. However, the implementation of the goals requires the cooperation of yet other stakeholders, in particular from business and civil society. By implementing its CR Roadmap, NORMA Group contributes to achieving these development goals.
Further information on the targets for sustainable development
can be found under https://norma.to/2wg8xIN
NORMA Group's contribution to the Sustainable Development Goals
In its Corporate Responsibility Roadmap, NORMA Group has set measurable targets for various fields of sustainability. These include the areas of responsible action, product solutions, employees, the environment and society. Through its targets and their implementation, NORMA Group also contributes to the sustainable development targets of the United Nations. An overview of this can be found in the NORMA Group Corporate Responsibility Report.
By building water points and sanitary facilities in villages and schools, Plan International ensures good drinking water quality and helps to sustainably improve the local hygiene conditions. With parallel hygiene campaigns and training courses, the children's aid organization sees to it that people are aware of what diseases are transmitted by dirty drinking water and poor hygiene. Diarrheal diseases are reduced, the infant mortality rate falls and the children are healthy enough to go to school.
If there are separate toilets according to gender and clean drinking water at the schools, girls can also attend classes and finish school with a degree. In addition, families, villages and schools can plant vegetable gardens that can be irrigated with the wells or water systems and thus contribute to a healthy and balanced diet. This promotes development and the ability to concentrate and supports the children and young people in successful obtaining their degrees.
This is especially important for girls. Educated girls are strong members of their society and can thus promote the development of entire countries. Further education for young mothers and better information about diseases could save the lives of three million children under five years of age every year. If all girls had access to secondary education, the number of child marriages, early marriages and forced marriages would decrease by almost two thirds. And women with secondary education earn nearly twice as much as women who have not attended school. As a result, each year of schooling completed by a girl after entering secondary education can boost a country's economic growth by 0.37 percent.
Educated girls marry later, have healthier and fewer children later on. They also make sure that their sons and, in particular, their daughters attend school regularly and graduate. Educated men and women are also politically more active and committed to the development of their communities, regions and countries. They help in making access to clean drinking water available to more people.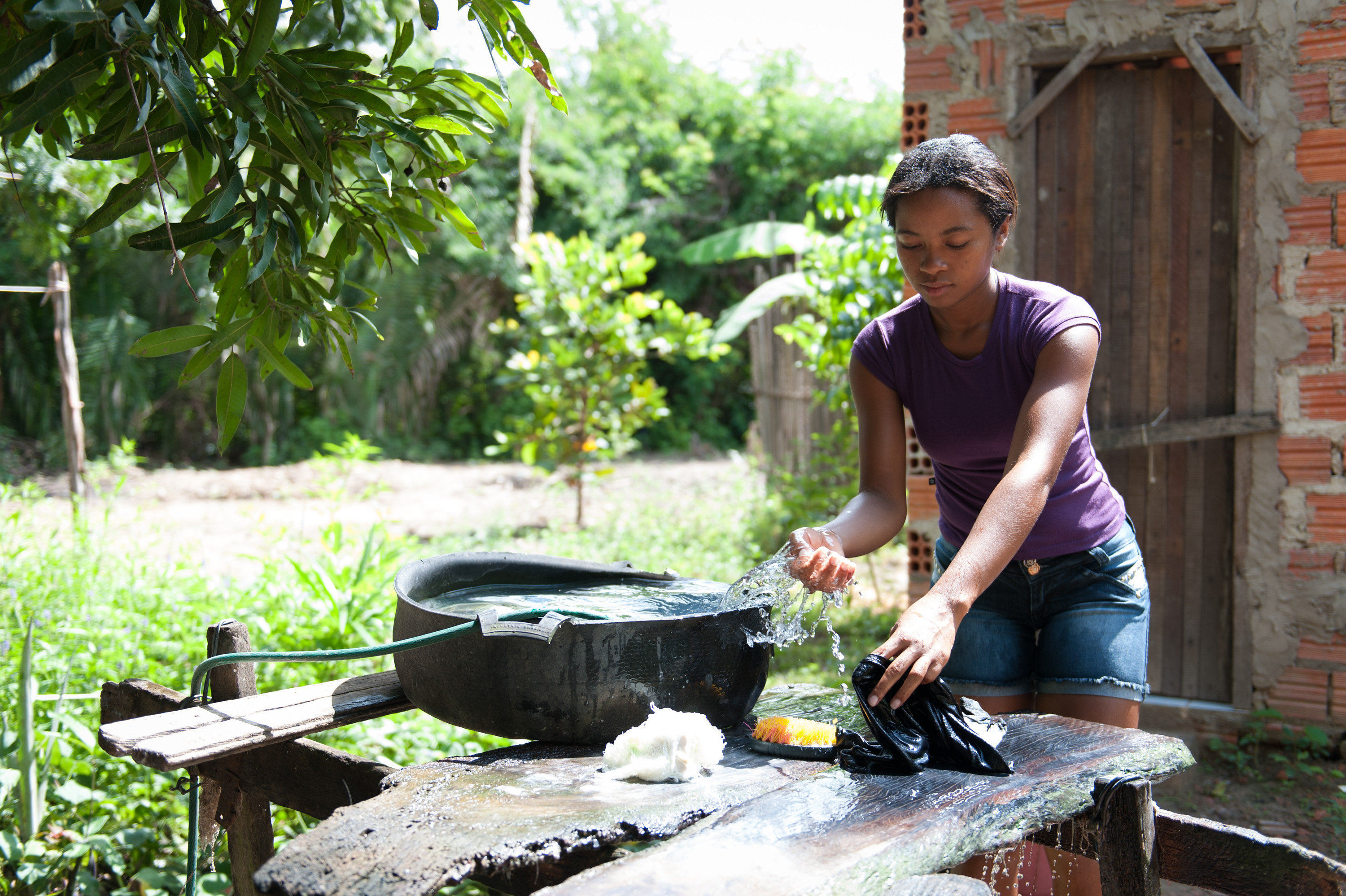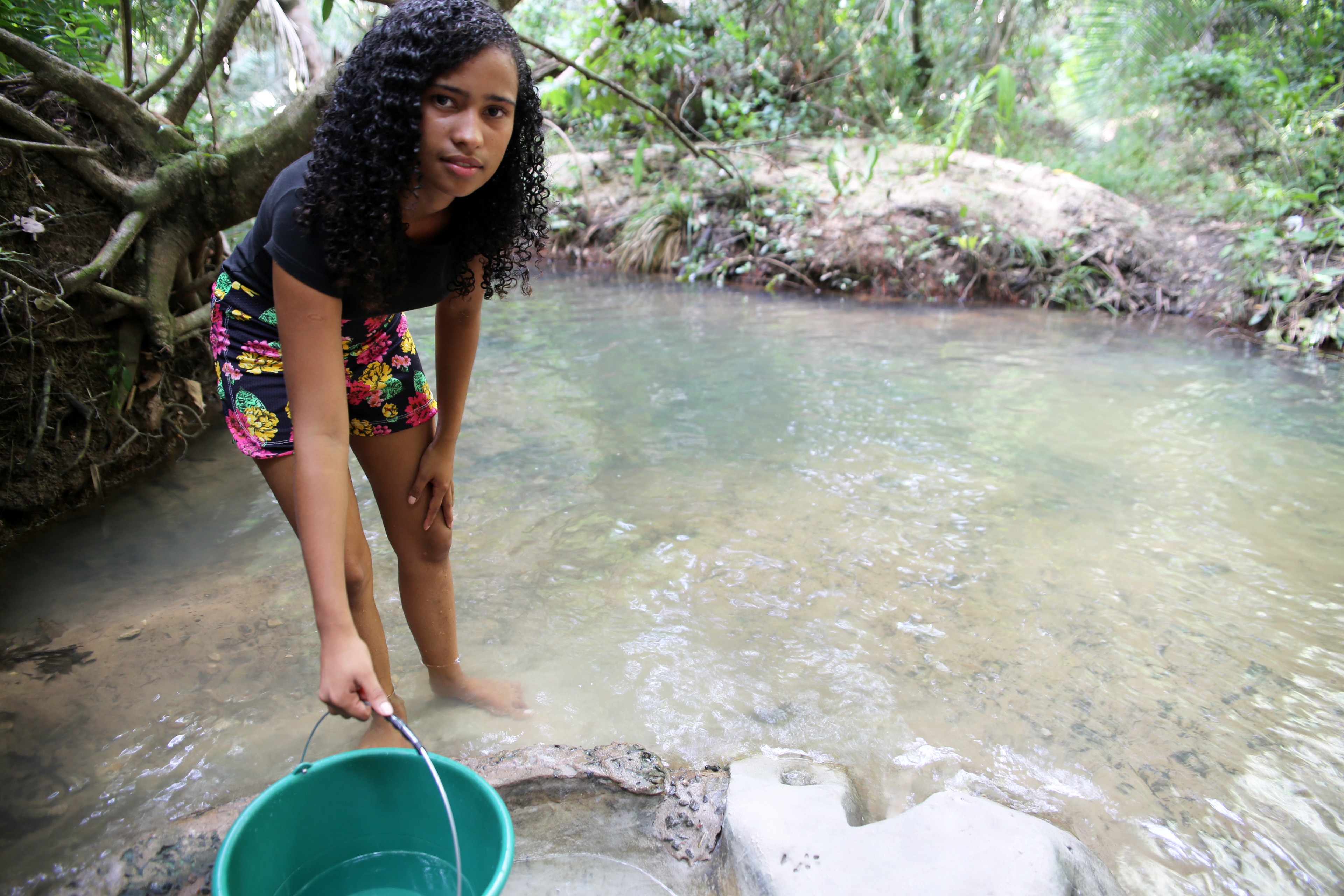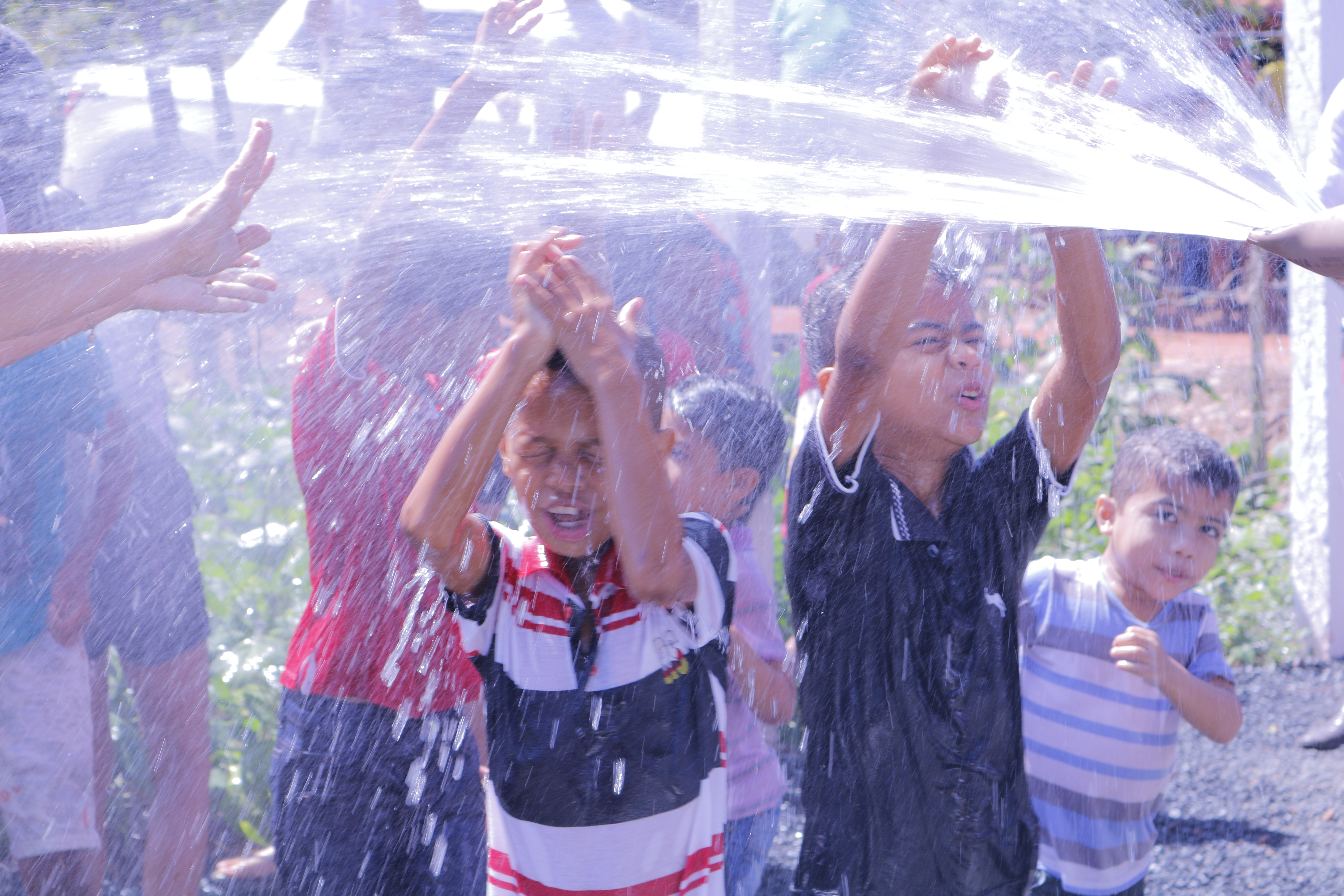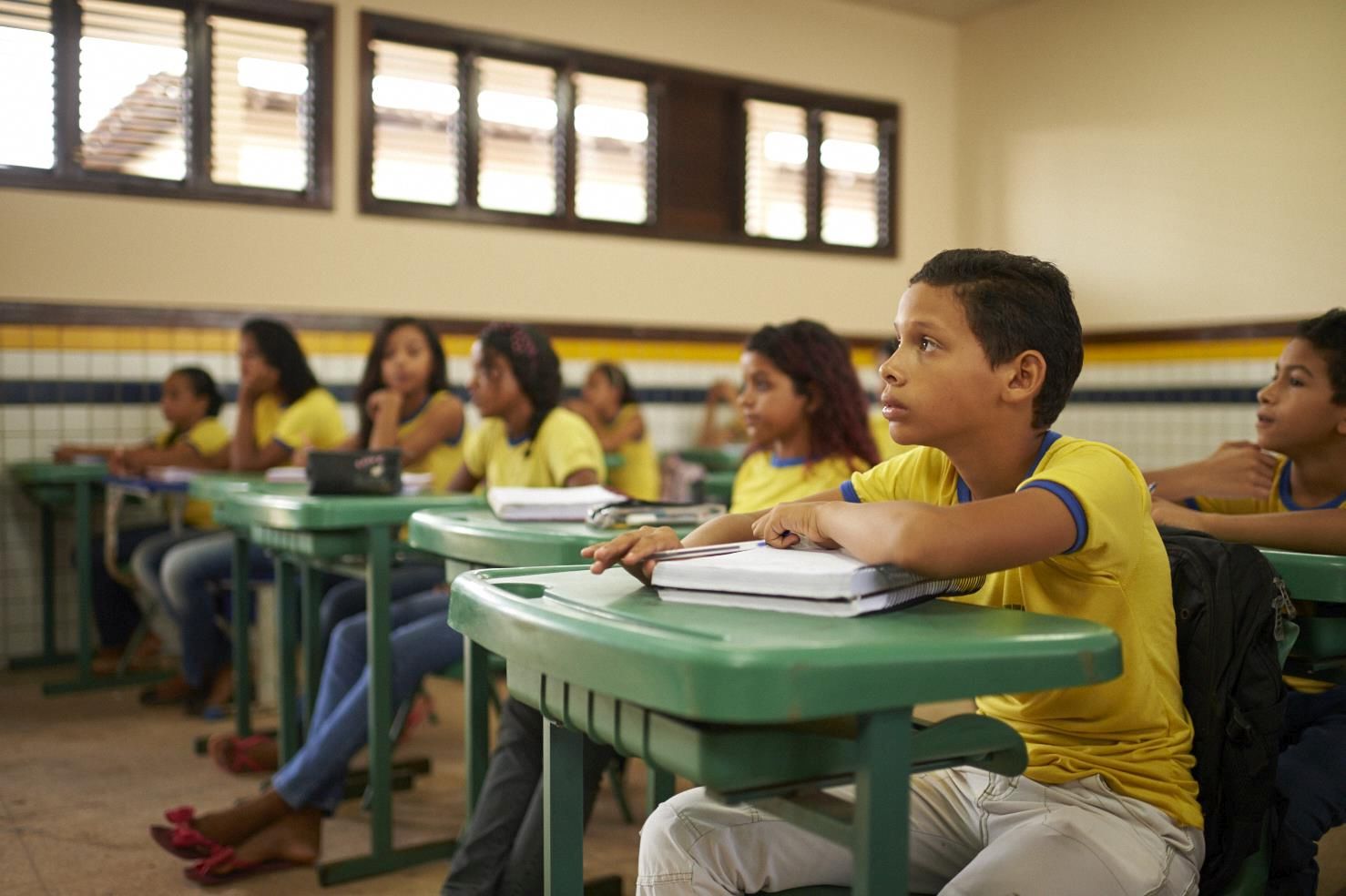 Impressions from the NORMA Clean Water project in Brazil
Strong partners are needed to implement such comprehensive and sustainable projects. Plan International receives support for this from many companies that are committed to the work of the children's rights organization. NORMA Group has also been working together with Plan since 2014 to achieve the sustainable development goal number 6 "Clean water and sanitation" and thus also goal number 4 "High-quality education." In the first NORMA Clean Water project in India, nearly 16,000 school children and teachers in southwest Pune are benefiting from an improved water supply, hygiene and sanitation.
With a second NORMA Clean Water project in Brazil, NORMA Group has been involved in the rural regions of Codó in the northeast of the country since 2017. 400 families are to receive access to clean drinking water. Since then, well construction and installation work for the water supply systems has been completed in all six project communities and three have been connected to the power grid. In two communities, vegetable gardens have already been almost completed and the inhabitants have been trained in growing vegetables and gardening. There were 48 workshops and meetings on topics such as health, hygiene and menstruation, participation and conflict management for a total of 255 community members. In all six communities, Plan also organized training modules with three workshops each for adults, youth and children, in which more than 190 families also discussed topics such as human rights, gender justice and the fair distribution of household tasks.
Sustainable water management is a strategic focus of NORMA Group's business. The measures of NORMA Clean Water show in concrete terms that better access to clean drinking water also improves the educational situation of the people in Codó and thus enables an entire region to develop in a holistic and sustainable manner.