This post is also available in: Deutsch
In our Diversity@NORMA series, we highlight the diversity of employees who work at NORMA Group. In 2022, the series focuses on the diverse cultures of NORMA Group employees. Colleagues from different departments and different countries talk about their culture, how it influences their approach to work and how intercultural exchange takes place at NORMA Group.
Harry Zhang is Manager of Project Management at the NORMA Group site in Qingdao, China. In this interview, he talks about the role of harmony in Chinese culture and his experience with intercultural communication.
Harry, were you born in China? How has China's culture influenced you?
Yes, I was born and raised in China. Today, I live in Shandong Province on China's east coast. China has a history that spans more than 5000 years and this history has resulted in a very expansive traditional culture. The philosopher Confucius as well as his disciple and successor Mencius also hail from Shandong. Confucian culture, including cordiality, etiquette, loyalty and filial piety influences my behavior – in both my private life and my working life.
What exactly do you mean by that?
The essence of Chinese culture is the all-encompassing integration of various philosophical ideas, especially the idea that Confucianism is the foundation of traditional Chinese culture. Harmony, the so-called "Golden Mean" is emphasized as core of ethical behavior.
This is what guides my thinking, my approach to work, and my interactions with family members, friends, and colleagues. For this reason, I always endeavor to be unbiased and willing to compromise.
So harmony is very important in Chinese culture?
Definitely – harmony is deeply rooted in Chinese culture. At the opening ceremonies of the Beijing Olympics in 2008, the Chinese character "和" was shown to the global audience. It stands for "harmony". Sayings such as "harmony brings wealth" and "peaceful coexistence" are also very popular in China. The concept of harmony permeates the entire history of Chinese civilization and has influenced the thinking of generations of Chinese people.
What influence does culture have on the way you and your colleagues go about your jobs?
As a Project Manager, I am in regular contact with colleagues from many different departments. So excellent coordination and communication skills are an absolute must.
Harmony plays a major role in this respect as well: In our daily work, it is important to maintain good relations with everyone we deal with. We work as a team. And being a team is the key to achieving peak performance.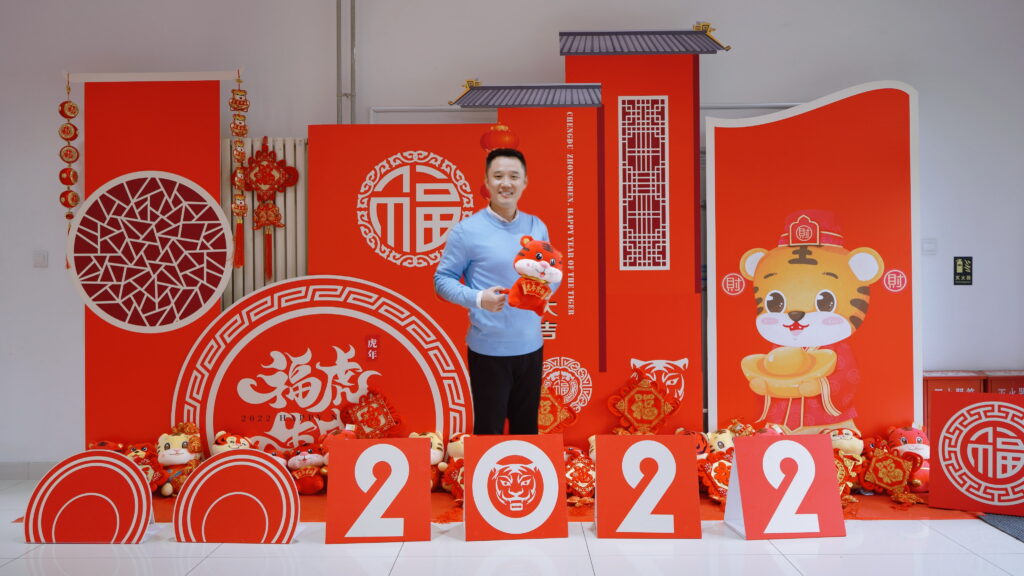 Harry at Spring Festival celebrations at Qingdao plant
Would you say that there is an intercultural exchange at NORMA Group?
Absolutely. It seems to me that we are kind of like an international school class at NORMA Group – we learn together and we speak different languages, but we are all working towards the same goal: To get the best grades in every exam. We help and encourage each other and seek the support of management or, in keeping with the metaphor, the support of the teacher to solve any issues that we may have.
Is there any highlight you've experienced at NORMA Group that has to do with intercultural cooperation?
Back in 2021 when we managed a global project, an international project team was formed in the APAC, EMEA and America regions. Frequent communication is essential during the development phase of such a project because the product scope, components, and goals are completely different due to the different locations.
The question of how to manage a large team became a key issue for the global product managers. That was when "one team, one dream" became our motto. Everyone gave their best to achieve the common goal. "One team, one dream" is the cornerstone of our success – where there is a will, there is a way.