This post is also available in: Deutsch
When I tell people about my job their first associations are: a lot of figures, a lot of reports, a lot of meetings, a lot of phone calls and a lot of Excel sheets. Yes, those preconceptions are generally true. But there is more to it.
Besides those tasks, I see myself as a navigator and business partner. Creating reports in order to show variances is one part of my job, of course. Because by doing this, we analyze something that already happened and determine the root causes. But there is another part of my job which is more challenging and demanding. It is business development and organizational planning.
I am not the smartest in this room. Everything I say, challenge it. Ask me "silly questions".
By doing this, I provide feedback to my colleagues who are working in the operational areas of NORMA Group, so that they can make the right decisions. Within the manufacturing industry, those colleagues are the ones who create value and therefore the future.
We as finance employees are no longer the ones who are only sending out the spread sheets and pushing a symbolic red button if someone within the company spends too much money.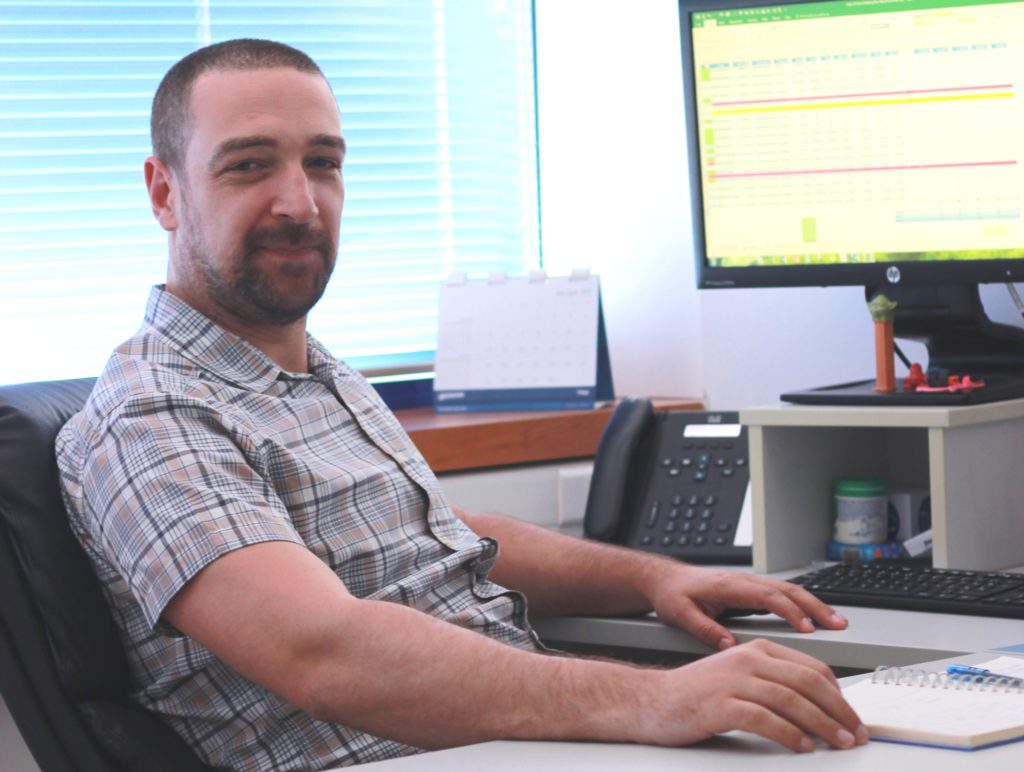 I have been working for NORMA Group for almost six years. Before, I worked for other companies and graduated from university as an engineer of agricultural economics. My studies included economic, financial and technical aspects.
When I started working for NORMA Group, I learnt that it is a German company that has a strong focus on the automotive industry. At that time, I believed that automotive manufacturers build everything from the screw to the chassis and to the engine by themselves. I didn't know much about this industry.
Spent time on the shop floor regularly
But I learnt a lot in a very short time. It helped me that I regularly spent time on the shop floor in the plant in Subotica. In the first three years, I worked mainly in controlling and helped to form the finance department in Serbia. Then I was asked to accept the role as the head of the finance department.
Since then my tasks have changed significantly. I had to give up some operational tasks like calculations, report building and management accounting. I now focus more on people management, leadership, and motivation of the team. That was really something new to me.
NORMA Group in Serbia
About 800 employees work at the plant in Subotica in the north of Serbia.
NORMA Group in Serbia
The production facility was built and opened in 2011.
NORMA Group in Serbia
Today, lines for fuel and urea solutions, among others, are produced on the production area of about 9000 square meters.
I think it has worked out really well. For example, if an outsider would attend one of our team meetings, he could not tell who the head of the department was.
I remember the first thing that I told my team members: "I am not the smartest in this room, and I am not the wisest in this room. Everything I say, challenge it. Everything I believe is true, challenge it. Ask me 'silly questions'. That way, you will help me, and by helping me you will help yourself. Because in this way, your ideas can be channeled properly."
Internship Program with Universities
We are always looking for personalities that fit in the organization and that have the potential to absorb knowledge and know-how. Young talents have the chance to pursue a career within NORMA Group through the NORMA Start program in Serbia.
This internship program is a cooperation with the Faculty of Technical Sciences in Novi Sad and the Faculty of Economics in Subotica. NORMA Start was initiated in 2015. Since then, about 50 percent of the interns are still working for the company today. The students get the chance to work on specific projects and get in touch with the automotive industry, its processes and products.
I like the synergy of the organization and the people at NORMA Group.
At NORMA Group, I absolutely like the atmosphere. I mean the synergy of the organization and the people. So far, I didn't have any unpleasant experiences. Even if we are discussing crucial topics, the tone and the energy in the conversation are always balanced.
Also, NORMA Group is a very young organization. In Serbia our average age is 33 years. For me, it is really a pleasure to work with people that are full of energy.