This post is also available in: Deutsch
Australia is not only known for its breathtaking landscapes and unique wildlife, but also for its excellent wine. Australian viticulture mainly covers the south of Australia, i.e. the states of Victoria, New South Wales, South Australia and Tasmania. The climate in these states is more moderate than in the other regions of Australia, but even there, the winegrowers must cope with long dry periods and little rain.
The local winegrowers and farmers suffered from a severe drought from 1996 to 2010/2011. This led to the regulation of the water resources for use in agriculture. The winery operators therefore had to look for irrigation systems that use less water.
This was also the case for the winery Chalk Hill Wines, located in one of the oldest wine-growing regions of Australia, McLaren Vale in the state of South Australia. The winery has been owned by the Harvey family for over 180 years. The family has been growing vines there for the production of white, rose and red wine for six generations. A wine bar, a wine tasting lounge, a gin distillery and an Italian restaurant were gradually added to the estate.
Chalk Hill Wines, like many farms, decided to install a water-efficient drip irrigation system because of the long drought. Plastic ratchet clamps were first used to connect the drip hoses. However, these were relatively susceptible to weathering and defects. Valuable water was therefore lost at the connection points. "We had to replace the clamps regularly," explains Jock Harvey, Director of Chalk Hill Viticulture. "This cost us and our employees a lot of time and effort. And of course, the loss of water was also very negative because farms in the region are only allocated a limited amount of water. Once this is used up, we can no longer irrigate our grapevines. Every waterdrop counts for us."
Chalk Hill Wines became a NORMA Group customer 15 years ago and converted the company's irrigation system to COBRA clamps, particularly robust, bolt-free, one-piece hose clamps. Their low overall height enables precise installation in even the tightest of spaces. The clamps are used at the connection points between the drip tubes and thus contribute to the optimal irrigation of the grapevines and to the increase in the quality and yield of the grapes.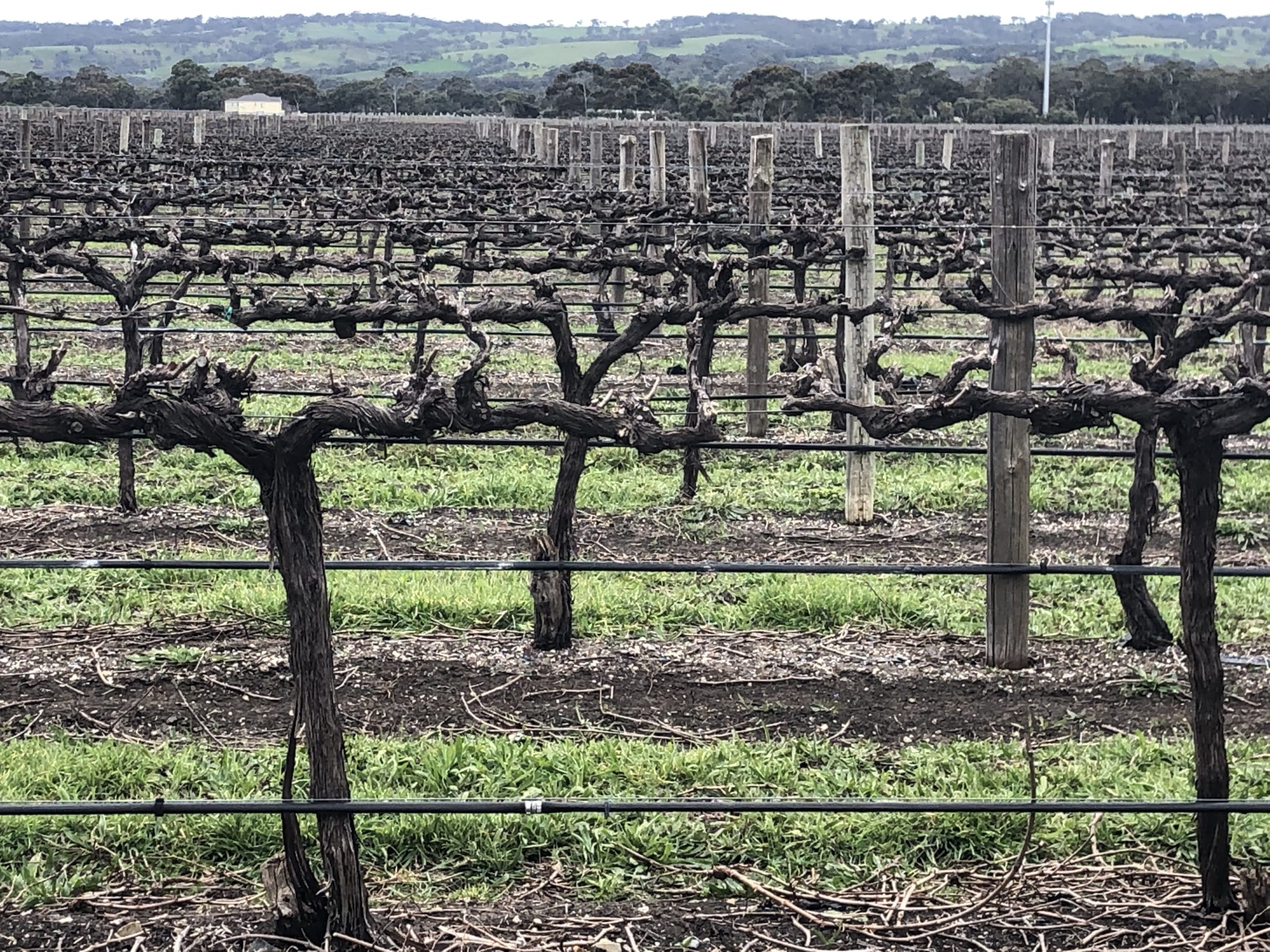 The drip tubes are connected with the COBRA clamps.
"Thanks to the conversion to COBRA clamps, we were able to significantly minimize water loss and the number of repairs," says Jock Harvey.