This post is also available in: Deutsch
The importance of online retailing has been expanding globally for many years, not least due to the advance of digitization. Both our private and our professional lives are becoming increasingly digital. No matter where or when – we are almost always connected and can place an order online from anywhere at any time.
Customers are able to easily compare products and prices, refer to the experiences of other customers and, with just a few clicks, the desired product will be on their doorstep the very next day. This is the way forward that more and more customers are choosing. The shift in customer demand, from brick and mortar to online, is something that we follow, and invest in.
Under the leadership of Bruce Bauman, Director of E-Commerce and Digital Marketing at NDS, we have successfully implemented a strategy since 2019 to expand our online business with water management products in the US market. Critical to this strategy have been several different steps:
First, we offer our customers a top-notch shopping experience. How do we do this? We provide educational content to end users by showcasing typical applications, the product itself, or general knowhow in the management of water. We want to be the trusted partner when our customers have questions. At the same time, we need to make sure that our product pages are well maintained and always up to date. Second, we expand NDS's online presence using search engine optimization (SEO) and the placement of targeted banner ads on selected websites. And third, we have partnered with some of our direct customers to enhance the user experience of our products on their websites. All these measures have worked very well for us.
As the digital business model is different from the traditional brick and mortar business, the huge growth potential in digital commerce requires investments in talent, technology and "infrastructure". This is why we are adding online expertise, testing software tools, and establishing fulfillment capabilities to support this distribution channel.
The success of our online expansion strategy in the US is reflected, among other things, in the increasing number of our Irrigation, Stormwater and Flow Management products being available on the largest online marketplace in the world. Among the most popular products are our Raindrip Automatic Watering Kit for containers and hanging baskets and our analog Raindrip Irrigation Tap Timer.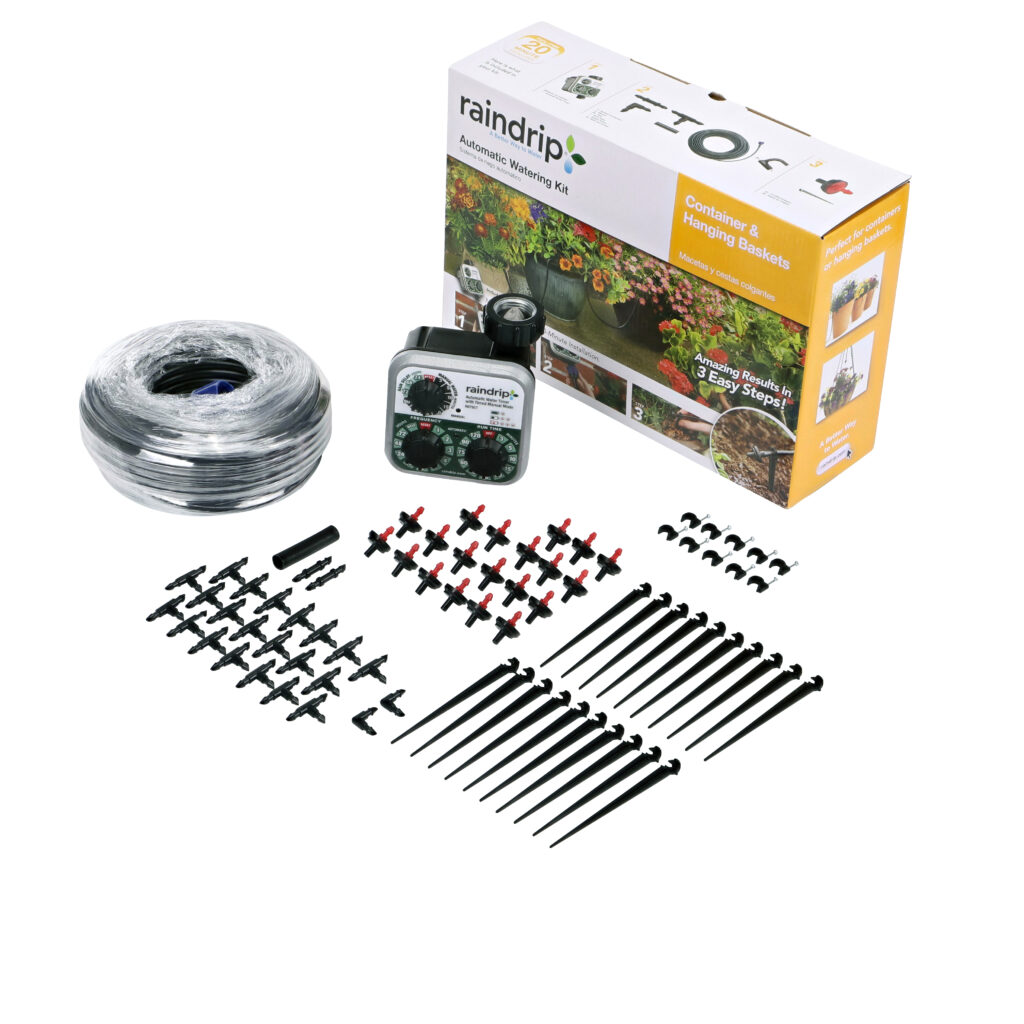 Corona pandemic accelerated growth
In addition to the customer trends described above, there are other factors that have had a positive impact on our online business. A very strong factor is certainly the Corona pandemic, which has accelerated the expansion of our online business to an extent that we could not have expected. Demand for our Irrigation and Stormwater products increased dramatically, as people spent more time at home and in their gardens due to lockdowns, curfews and working from home. As a result, demand for garden and DIY products increased – which led to record sales for our online business in 2020.
Online sales will continue to grow – we will continue to invest
Our online business has been performing extremely well, we are expecting another strong year in digital commerce sales in 2021. Supported by sustainable macro trends like changing customer behavior, the increase of extreme weather events – think of droughts and heavy rainfall – and recent consumer sentiment research that suggests that 40 to 65 percent of US consumers intent to continue using contactless services even after the pandemic, we believe we will see continued profitable growth in the future. To support and manage that growth, we are prepared to make the necessary investments in E-Commerce expertise, tools and fulfillment capabilities.