This post is also available in: Deutsch
Slip into the skin of another person, in another time and in another life – who hasn't wanted to do that at some time? Michal Truhlář is laboratory technician in Hustopeče, Czech Republic. The 33-year-old makes his wishes come true very often – through Live Action Role Playing (LARP).
These role play games resemble small Hollywood movie productions in terms of effort and detail. The difference is that the big stars aren't there, but rather anyone who wants to be. LARPs are available on any scale and on any topic. They take place at locations that fit the content of the event.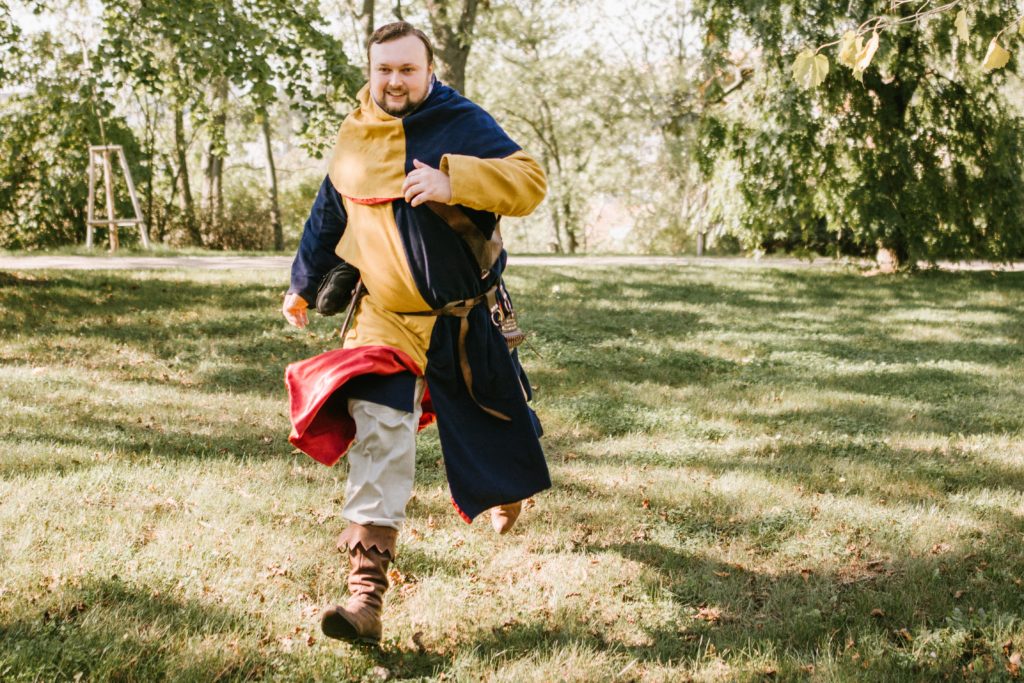 All participants are appropriately dressed and act according to their role and the framework of the story. "I've been an elf, a communist in World War II, a doctor, a bank robber, a vampire hunter and a lot more besides, but I like the medieval LARPs the most," says Michal Truhlář, who has been traveling to parallel worlds of role playing for more than fifteen years now.
"Experiences that give joy"
He learnt and regularly practiced archery in his teenage years, meeting LARP fans for the first time through the sport. He soon took part in his first events and has been an organizer for more than ten years now. Much of his free time and vacation goes into this exceptional hobby.
"Every LARP is an experience and gives me a joy you can't get in everyday life – not even with a book or a movie. You can really experience everything there, with real feelings and real players."
See more photos of Michal Truhlář and the Live Action