This post is also available in: Deutsch
Anna Lena Book works for NORMA Group in Germany in the global purchasing department. As a specialist on systems and processes, her work includes mainly strategic tasks. At the end of 2019, she worked for almost three months as a purchaser at a plant in California, working more in day-to-day business. During this time, she learned that different approaches can lead to goals.
Where do you go to for your stay abroad?
I was with NDS, NORMA Group's subsidiary in California, from October to December 2019. I was mainly in Lindsay, NDS's largest plant, and I also lived quite close to it. Sometimes, I also worked at the other production site in Fresno or at the nearby shipping center, as the purchasing department is responsible for all of the sites.
How did you get to experience this?
I actively sought the opportunity. I was interested in the program from the beginning. After all, I work at our headquarters in Maintal and have contact to many colleagues at other sites due to my role as "Specialist Systems and Processes." I wanted to get to know my colleagues on site to better understand what might be different locally than at headquarters.
Why was the Lindsay site your destination?
I wasn't set on one place. Lindsay was a good choice because the plant has a high purchasing volume and because, as an acquired plant, it still has a few special aspects.
How did your colleagues in California welcome you?
I received a very warm welcome and immediately had a culturally diverse group with whom I was on the road a lot, including my colleague Hussein. We shared our lunch breaks there from the very beginning and engaged in a lot of activities during our free time.
I noticed how many people from different cultures work at our facilities in Lindsay. My colleagues came from the US, Poland, Mexico and other Latin American countries, Lebanon, Brazil and China, among others. That was very exciting.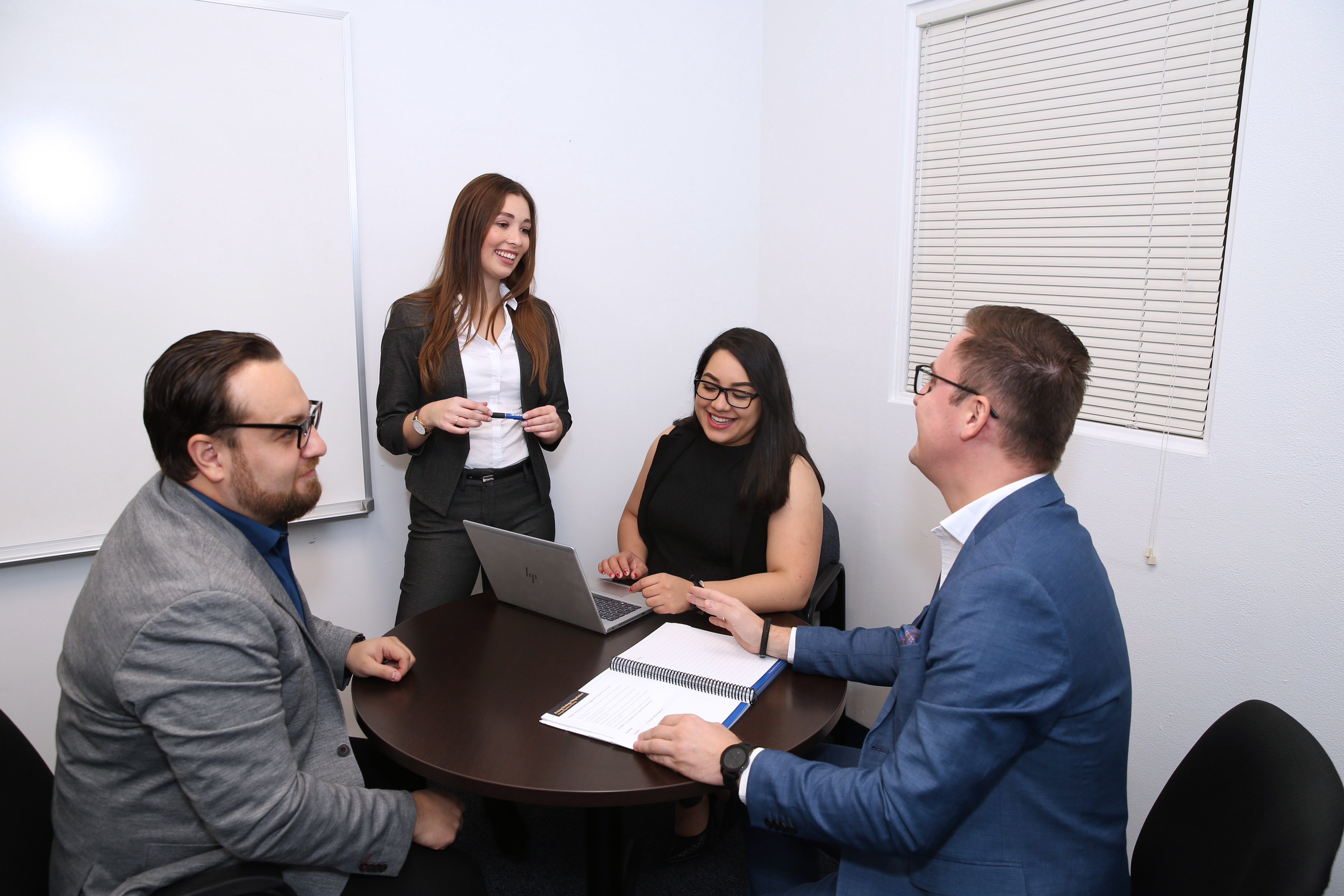 Anna Lena with colleagues from California
What was your first thought when you got off the plane in California?
I was looking forward to what was waiting for me. In particular, to getting to know my colleagues personally, who I knew from afar. My boss Lukasz even picked me up at the airport himself.
What surprised you the most?
When you think of California, you think of palm trees and beaches, but there is so much more. The region I was in is far away from the sea and has an agricultural background. Olive groves and plantations with citrus fruits that are cultivated with a lot of manual labor characterize the landscape. There are also several mountain ranges and nature reserves – great destinations for weekend excursions.
What were your tasks?
I had concrete goals for the three months. I worked in purchasing of indirect materials. Together with my colleagues, I dealt with the requirements for materials and services from other departments, roughly speaking, everything that was not directly involved in the production of our products. One focus was on NDS's marketing activities. So, I worked more operationally than in my role in Germany. I was asked to achieve savings and I achieved that goal too. I also trained colleagues on compliance in purchasing.
What was most different?
In Lindsay, I was much closer to production. There are fewer meetings overall, more spontaneous discussions. I was on the road more often in my everyday work than in Germany. I visited suppliers every week or spent time at NDS's other locations. The relationship with the suppliers is much more direct and more personal. People meet more often and more spontaneously than in Germany.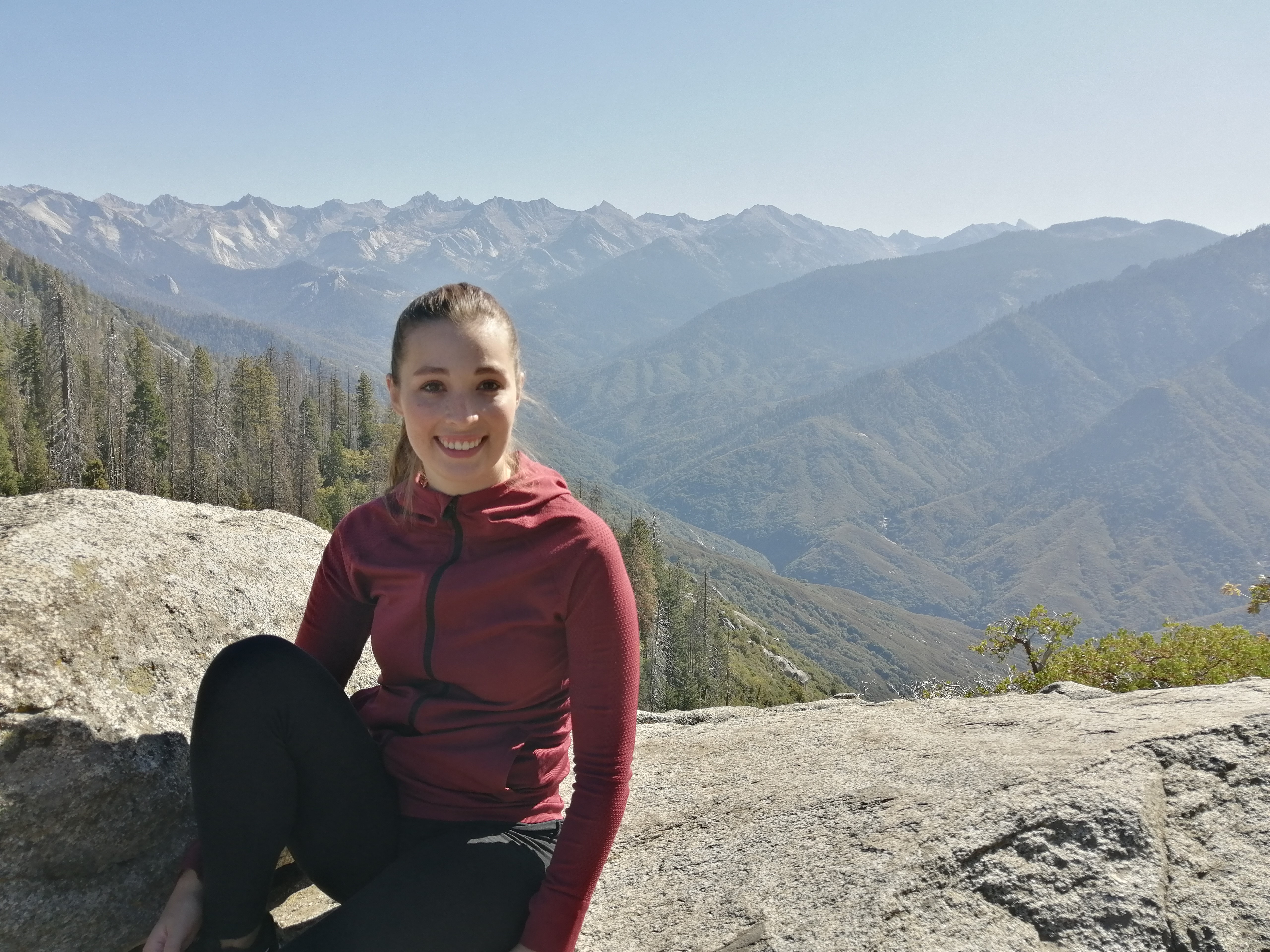 Anna Lena on a weekend trip
What was the highlight for you?
In terms of my work, it was great to see us close a very good deal in negotiations with a major supplier at the end of my time there. Privately, there were so many wonderful experiences that I can't emphasize a single one.
What are you taking home with you?
Quite a lot. I have a better understanding of the fact that the time pressure in day-to-day business at the plant can sometimes be very strong and priorities can change rather quickly, if a machine breaks down, for example. More than once, I have seen that there are other approaches that may be more pragmatic but lead to the same goal. Of course, I have also improved my English skills and refreshed my modest knowledge of Spanish.
There is one thing from the American meeting culture that I would like to adopt: At the end of a meeting, each participant is asked if he or she has anything else they would like to say. This ensures that everyone can share their views and is heard.
Would you recommend the program to other colleagues?
Absolutely. I wouldn't want to miss the experience of working in a different environment. Seeing how work is done in another culture – and actively participating in it – has helped me personally and professionally. I would do it again immediately, even in another place.