This post is also available in: Deutsch
Baran Yücetin is Area Sales Manager at NORMA Group's office in Turkey. For three months, he works abroad in Anderstorp, Sweden and takes care of customers in Norway and Finland. During his assignment, he may have discovered the secret of Scandinavian happiness: "lagom".
How was your start in the new workplace?
The team welcomed me very warmly and went out of their way to support me with everything I needed. I am sharing an office with three colleagues – Johan, Christian and Daniel – and we quickly became a real team. We are very efficient at work and close in personal life.
I take care of customers in Finland and Norway who buy standardized joining solutions. There might be some differences between markets, but in the end, Sales is Sales. Thus, I have the same responsibilities and I am doing all the things I do in Turkey as well: I am the first-hand contact person for our customers, I make customer visits, I present our new products to them, I negotiate prices. Of course, I look for new opportunities as well.
" 'Lagom' – the art of living in balance"
What do you find most astonishing about Sweden?
First, the egalitarian structure of business is mesmerizing for me. Everyone communicates with each other without boundaries. Second, I am thrilled by the concept of "lagom." The term itself is untranslatable; it means something like "well-balanced," "just right" or "the perfect amount." I see this mindset in all aspects of Scandinavian life, especially regarding the work-life balance. Everyone here considers it important to have sufficient time for family life, sports and other hobbies.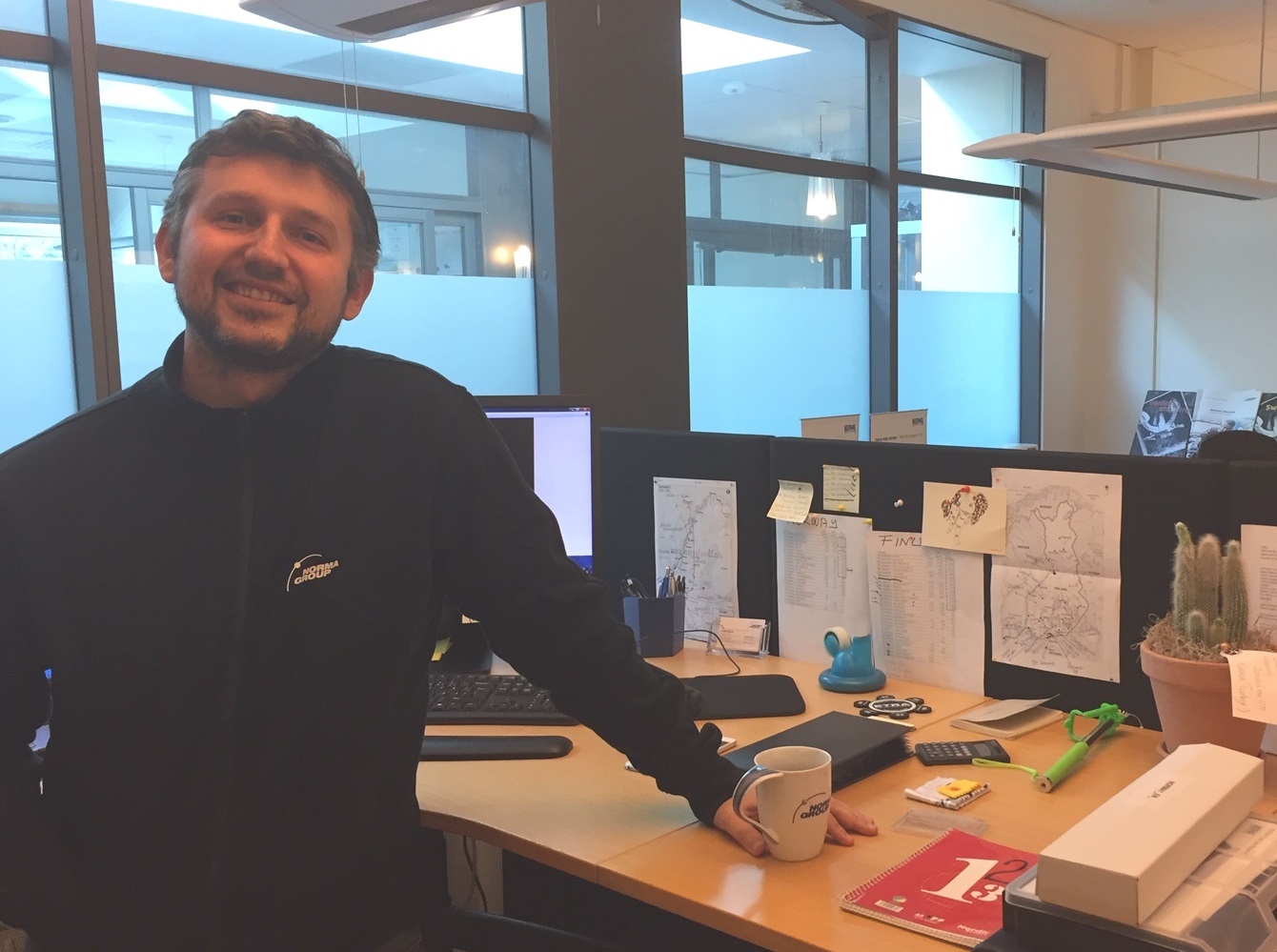 What were your expectations for the time abroad? Were the fulfilled?
I was super excited when I arrived. I had never been in Scandinavia before and was very eager to learn more about the country, the people and the sales office in Anderstorp. I feel dynamic and energetic. There's so much to see, a lot of cities to explore. Now, I have seen all Scandinavian countries apart from Iceland and visited customers in Finland and in Norway several times.
"Being close to nature makes your soul more comfortable."
What do you like best about Sweden?
The beautiful nature. At home, I live in Istanbul, a city of 16 million people with a high noise level. Now, I switched to a place with 5,000 inhabitants that is much quieter and surrounded by beautiful landscapes with a lot of lakes and fresh air. Being close to nature makes your soul more comfortable.
Bubble Assignment at NORMA Group
During a Bubble Assignment, an employee works for one to three months at a site abroad. The aim is to strengthen cooperation and learn from each other.
During this time, the employee has a sponsor in the host country who provides him or her with guidance and support.