This post is also available in: Deutsch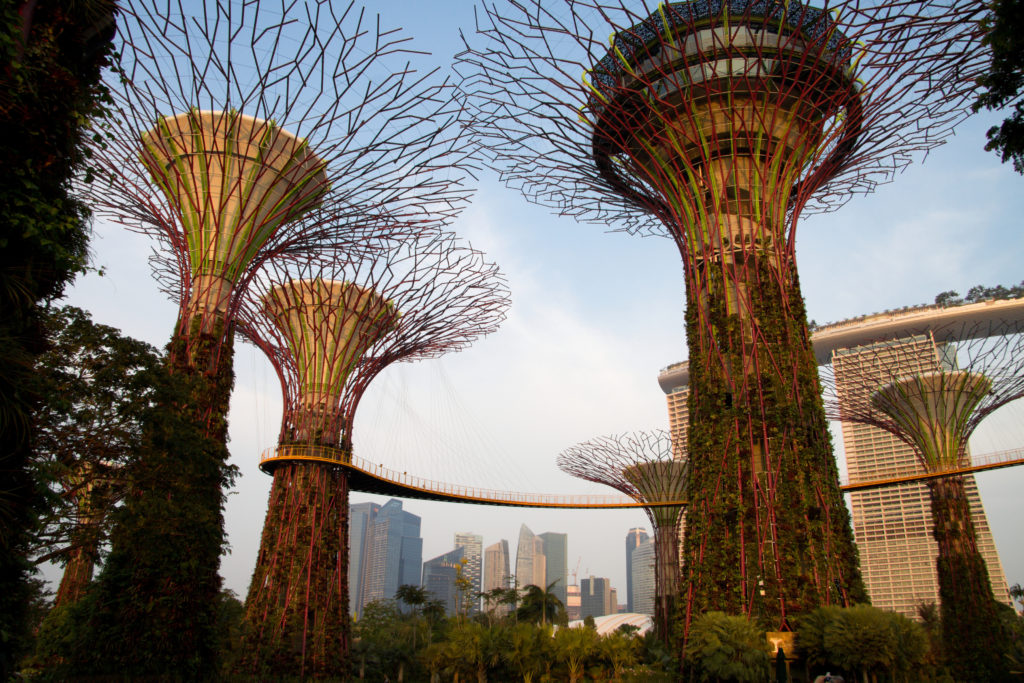 Singapore committed itself long ago to the significant reduction of per capita carbon dioxide emissions. Two million trees have been planted in the last 45 years. Waterways have been cleaned to the point that even the Indian otter has returned. Plans were made in 2005 for a giant green lung that would significantly improve the microclimate.
Modern Wonder of the World
The city-state finally officially opened Gardens by the Bay in June 2012. Its costs are estimated at more than a billion dollars. The park celebrated its fifth anniversary in 2017. More than 34 million people have visited the artificial paradise with its 1.5 million plants in that time.
At the heart of the park are the Supertrees. They are the modern version of the Hanging Gardens of Babylon. A modern wonder of the world, so to speak.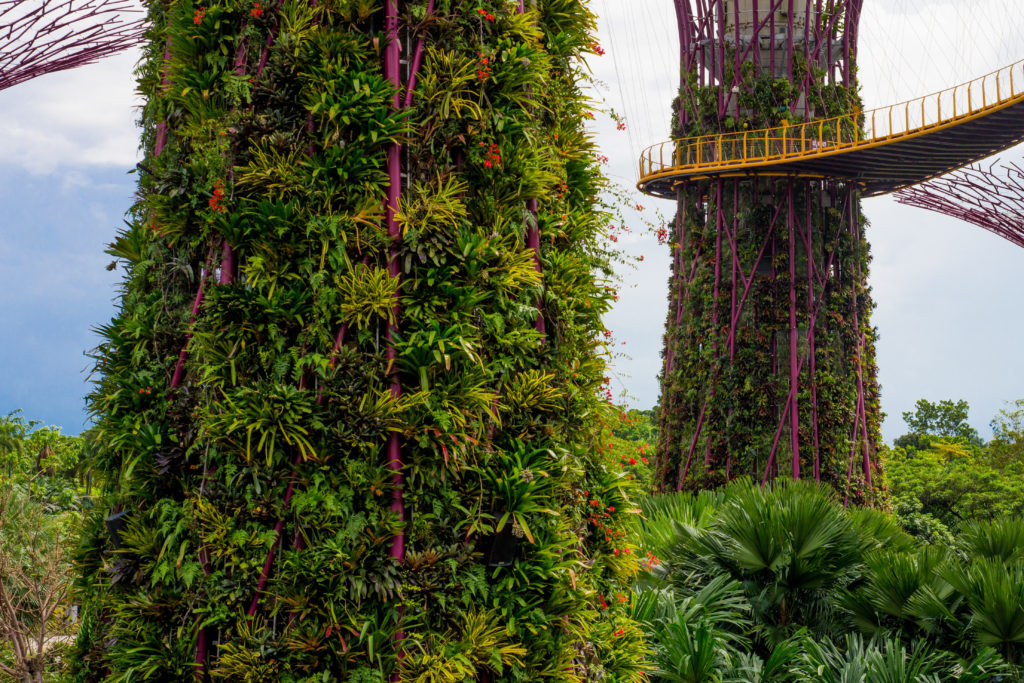 The 18 giant trees are between 25 and 50 meters tall. The oversized tree trunks are cast in concrete, a steel mesh serves as tree bark, and the treetop houses plants from all over the world.
About 163,000 plants and more than 200 different species live in the hanging gardens. These include bromeliads, orchids, ferns and tropical climbing plants. Flora from the entire planet can be found in the gigantic trees. Visitors to Gardens by the Bay can take tree-to-tree bridges to explore the giants up close.
Complex Irrigation Systems
The plants are fed by an integrated irrigation system running along the outside of the trees. This is a vital ingredient without which the green lung could not breathe – especially considering the long distances the water must travel. The tubes are connected by COBRA Clamps from NORMA Group. They are one-piece and screwless, able to be mounted in the smallest of spaces. A total of 97,502 clamps with diameters of 15 and 19 millimeters are attached to the leafy outer walls of the trees.
The futuristic mammoth trees also serve as ventilation shafts for greenhouses, as rainwater storage tanks and partly as electricity suppliers: 11 of the 18 Supertrees are equipped with solar cells.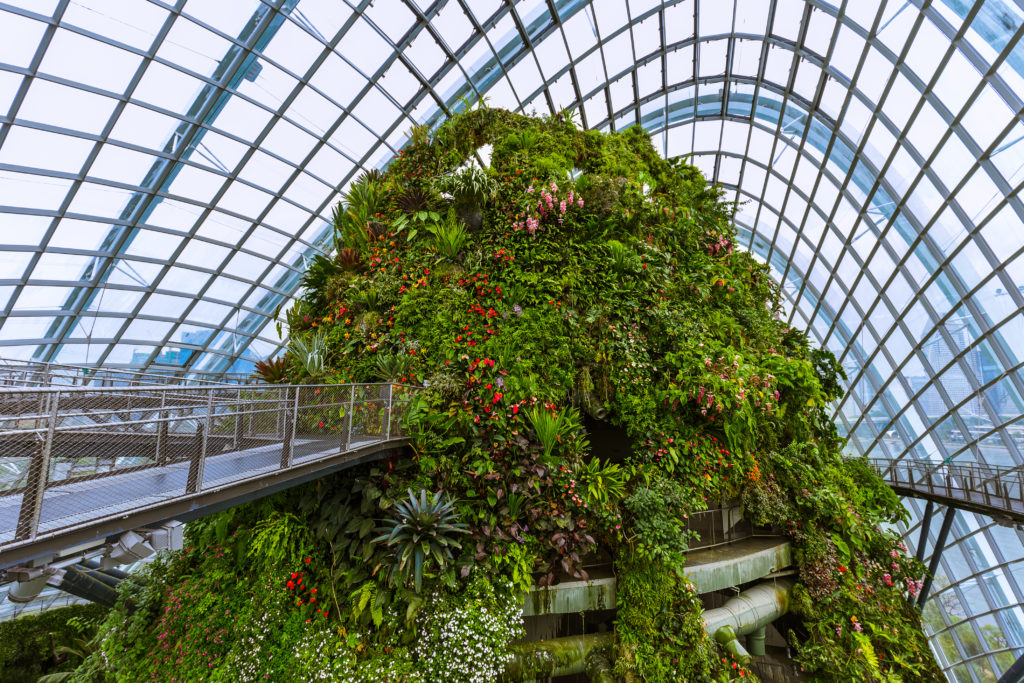 Gardens by the Bay is a landscaping project measuring one square kilometer and consisting of three green spaces: Bay South, Bay East and Bay Central. Bay South, where the Supertrees tower, houses two giant greenhouses: Flower Dome and Cloud Forest.
The Flower Dome is about 1.2 hectares in size and has a temperate climate in which around 28,000 Mediterranean plants are thriving. Dahlias, tulips and cherry blossoms bloom in the everlasting spring. In Cloud Forest, however, about 72,000 plants make up a cool, humid tropical mountain landscape. The center is formed by an artificial fog mountain with a 35-meter-high waterfall.
The summit can be reached by elevator – appropriate for a habitat where humanity has combined nature with technology.