This post is also available in: Deutsch
In our NORMAPeople series, employees around the world talk about their day-to-day work, how they came to the company, and what they appreciate most about their jobs.
Nadia Mahgoub is a Purchasing Technician at the NORMA Group site in Barcelona, Spain. In this interview, she talks to us about her proudest moment at NORMA Group, her hobbies and athletic successes. 
Nadia, how long have you been working at NORMA Group?
I have been working in the Purchasing department at NORMA Group for over 10 years now.
What does your job involve?
One of my most important tasks in the Purchasing department is to import goods from NORMA Group's global locations. I work with colleagues from all over the world, including Malaysia and the USA, for example, and also with some external suppliers.
My job is to make sure the products that are imported actually arrive at the site in Spain. My colleagues in sales then take care of distributing them domestically as well as in North Africa. Thanks to my dual nationality, French and Egyptian, I support the contact with customers in North Africa.
What does your daily work routine look like?
I liaise with suppliers every day by e-mail and phone in order to coordinate deliveries and ensure things get to where they need to be on time.
What do you like most about NORMA Group?
I was born in Nantes but grew up in Paris and Dijon – my mother is French and my father is Egyptian. Unfortunately, I only speak few words of Arabic, but I would really like to learn it one day.
I do speak four other languages, though: French, English, Spanish and Catalan. Being multilingual helps me a lot with intercultural exchange at a global company like NORMA Group. I really like working in a multinational environment with colleagues from all over the world.
When you look back on the past ten years at NORMA Group, what are you particularly proud of?
I am particularly proud of my team and the work we do together. The scope of our work has changed a lot over the course of the last few years: NORMA Group is constantly growing and that has also meant that employees have to be very adaptable.
I really appreciate the fact that many of my colleagues have been working at NORMA Group for several years and give their best every day to move the company forward. That's why I like being part of this team and always want to develop myself further to help the company grow as well.
What do you need to feel comfortable in your daily working environment?
I really appreciate having the opportunity to work from home some days a week since the birth of my son. This way I can easily balance my personal and professional life.
What advice would you give to new employees joining NORMA Group?
Be adaptable and be prepared for change. Because external circumstances will often find their way into the work process and flexibility is therefore extremely important.
What do you like to do in your free time?
When I was young and living in Paris, it was always important to my parents that I be able to defend myself, so they sent me to judo training for the first time when I was ten. I had a very good coach who got me started in this sport and got me excited about competing. Judo teaches you to respect the people around you, to be punctual, and to maintain friendships. Those values were among the reasons why I fell in love with this sport.
In 2019, I became world champion in the master's division and won a gold medal in Morocco. In the same year I also won several other competitions and got my ticket to the National Championship in Madrid. There I competed with people much younger than me. Some of them will represent Spain in the next Olympics, so it was an honor to be there and still fighting – never give up.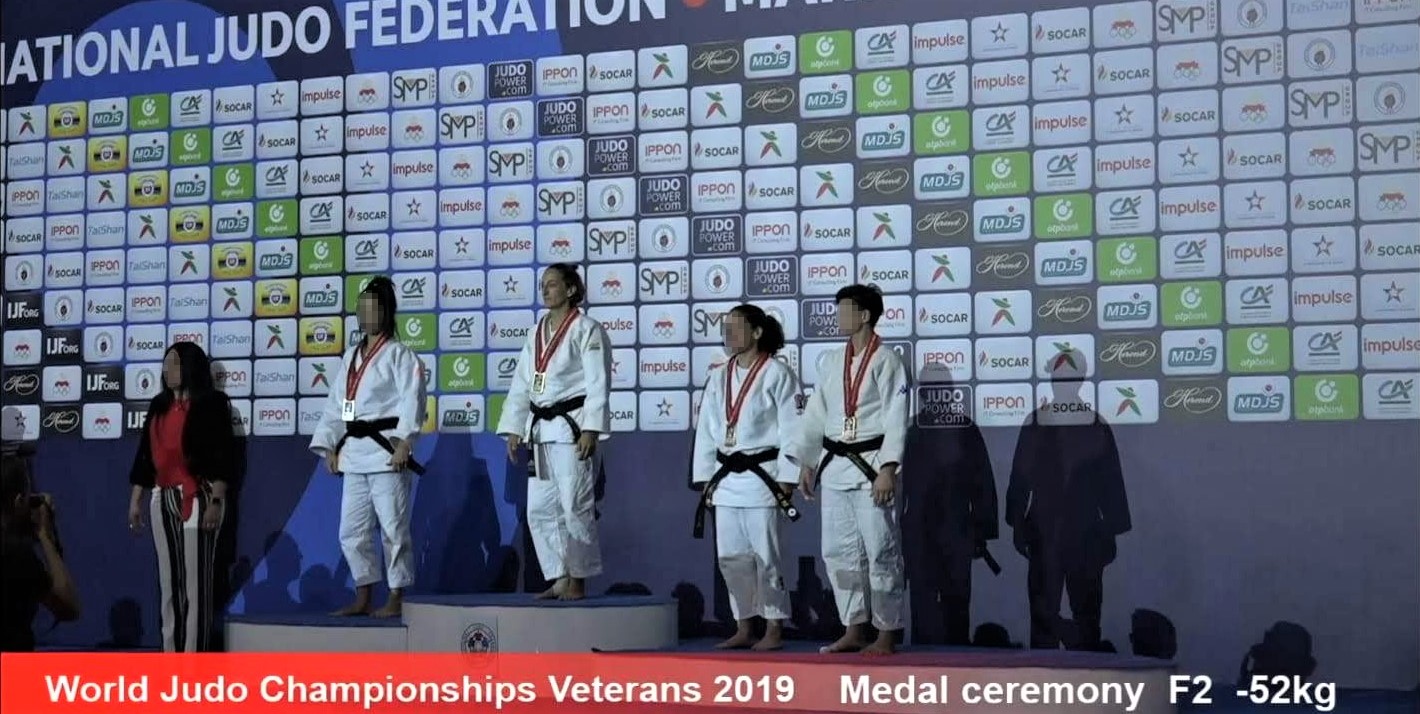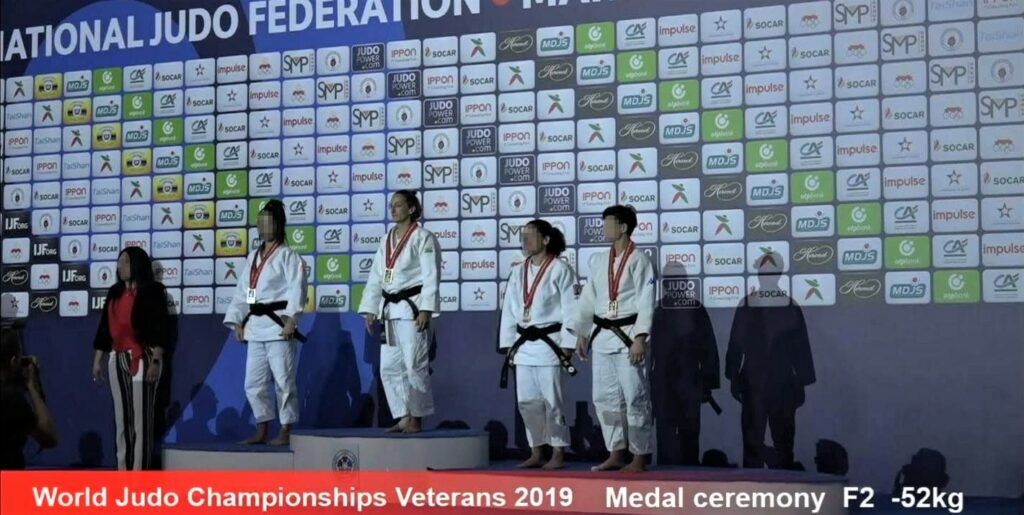 Nadia at the Judo World Championship
I also love kayaking. Barcelona is close to the sea, and when I moved from France to Spain, it was the perfect moment to buy my own sea kayak. Barcelona is a great place to do a lot of different sports.
Nadia steering a small sailboat
What are your hopes for the future?
On a professional level, I want to continue learning, improving and sharing my knowledge. On a personal level, I want to stay strong and healthy and live a long life.
And finally, please complete the following sentence: I love my job because…
…every day is different. Things never get boring at NORMA Group.