This post is also available in: Deutsch
Simon McMahon is Vice President Quality at NORMA Group. In this interview, he describes the measures NORMA Group has taken to protect the health and safety of its employees in times of the spreading coronavirus.
Simon, please briefly describe your role and tasks at NORMA Group.
I am responsible for Quality, Environment and Health & Safety for NORMA Group. Basically, I ensure we continue to deliver and improve on these key business metrics. This means keeping all of our stakeholders happy, our people safe and healthy and is a key enabler for business growth and prosperity.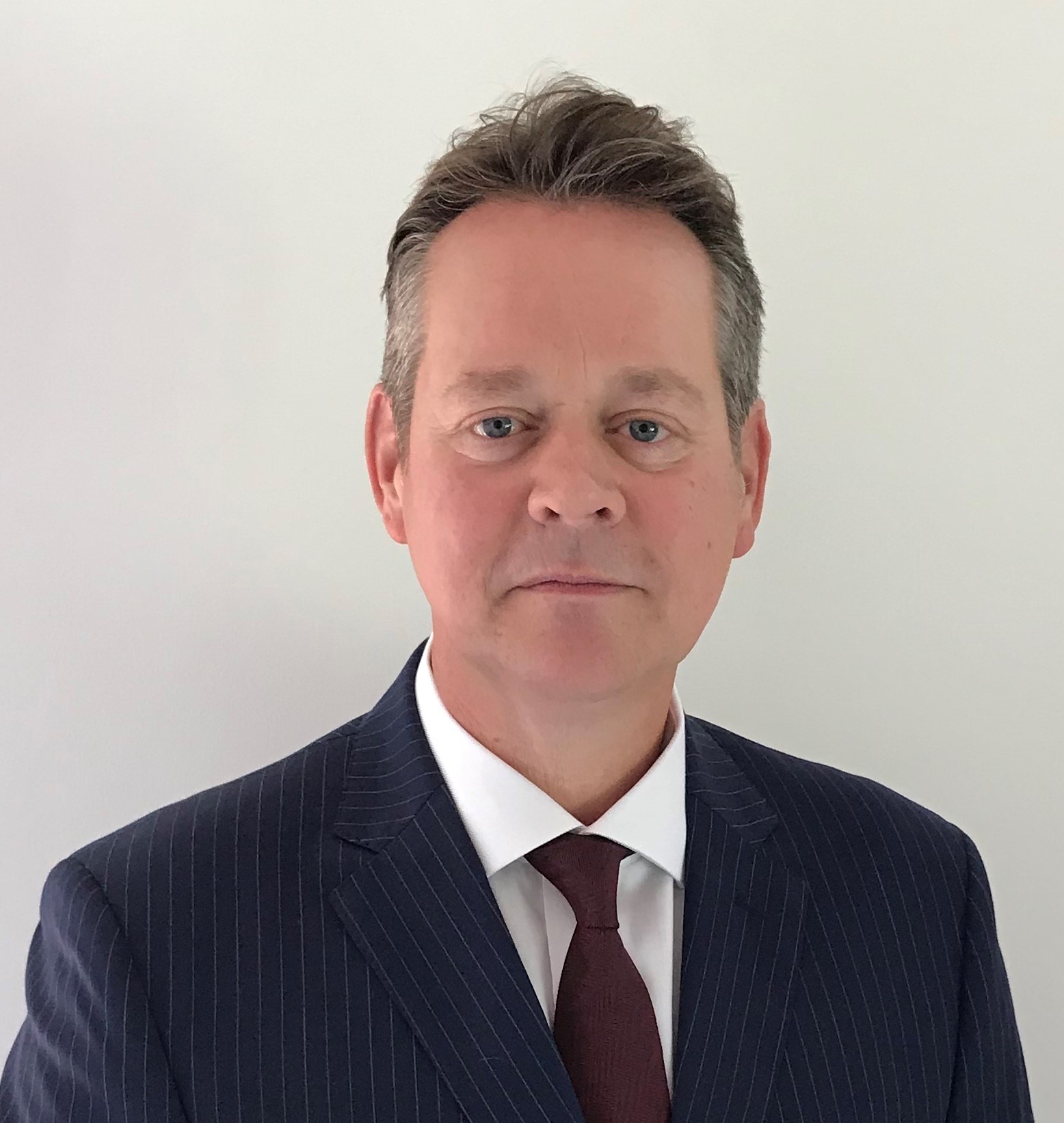 Let's talk about health protection. After it became clear that the coronavirus is spreading worldwide, what steps did NORMA Group take to protect its employees?
I have to say NORMA Group was very quick to react and there was a considerable amount of thought and consideration about how this event could impact our business. Task forces, at a global and regional level, were quickly established and these are now guiding our business through this difficult time. The global task force meets regularly to provide a group-wide status and provides transparency on topics such as the number of confirmed and suspected coronavirus cases, planning for procurement of personal protective equipment (PPE) and the operational status for each plant. In addition, the task force has implemented global guidelines in accordance with the recommendations of the World Health Organization (WHO), for example adopting basic practices such as social distancing and personal hygiene.
So, the guidelines are the same in the whole group?
There are global guidelines that apply to all locations, for example the business travel ban. Additionally, we have specific rules and guidelines in our regions Americas, Asia-Pacific and EMEA (Europa and Middle East) and these official regulations differ nationally, locally and culturally. Therefore, the regional task forces have developed their own contingency plans which fit with their national and local guidelines. This is basically to ensure that the protection and health & safety of our workforce is our number one priority.
Can you describe the measures that have been taken to protect the health of the employees more closely?
Sure, let's take a closer look at one of our locations. In our NDS plants, for example, our water business in California, we took measures to prevent the virus from spreading even before local authorities implemented measures for companies. For example, we already introduced rules for handwashing and proper "sneeze etiquette" and started a general communication about COVID-19 at the end of February. In order to prevent the virus from spreading and in addition to the hygiene measures, we tried to reduce the direct contact between our employees to a minimum.
Almost all meetings are now held via telephone and video conference tools. To refer to the NDS example again, if any meeting must take place face to face, 2 metres social distancing is in effect. Furthermore, we decided to prohibit plant visits. Only business-critical external visitors can enter the plant. For their visit, they need approval by the Human Resource and the Operations management representative. We also suspended all business trips unless they were seen as business critical. If travel is necessary, the employee has to self-quarantine for a minimum of 14 days following the trip. In the canteen we have limited seating to increase social distancing between our employees. To limit the general threat, several office staff are working from home now. At all locations, we adopted rules for risk groups. For example, employees who felt they were at risk, were able to request to take time off, sick time or vacation.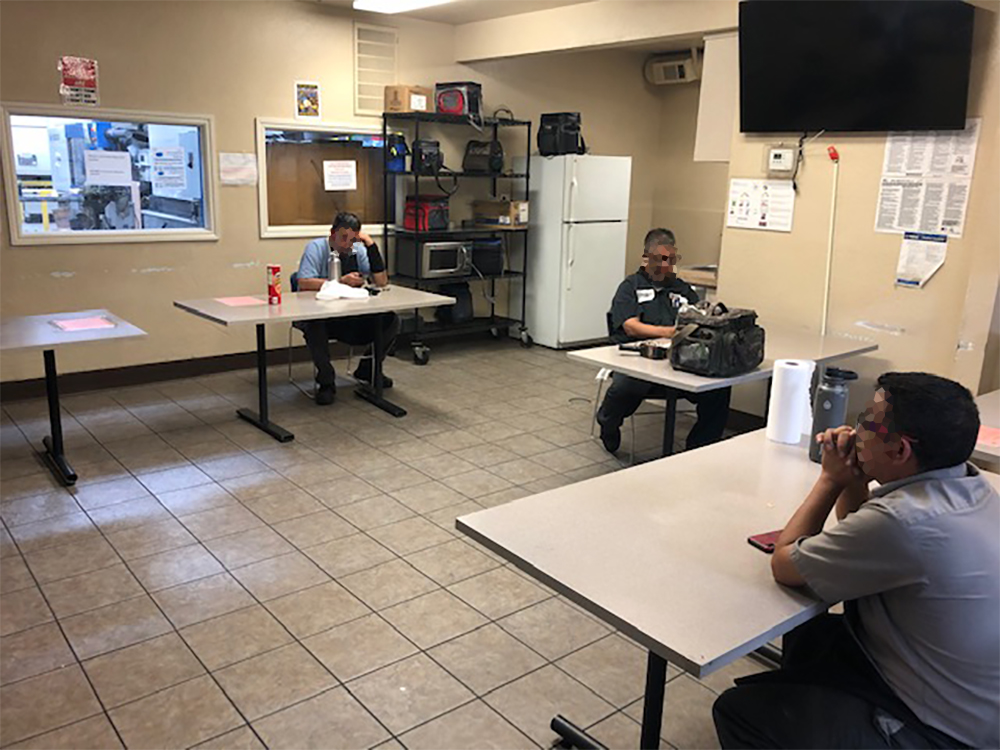 You already mentioned some hygiene measures. Have you drawn up something like a hygiene plan?
Yes, in NDS we implemented proper handwashing protocols and sneeze etiquette. In addition to this, we implemented a routine to clean high-touch surfaces, like door handles, washrooms and canteen furniture, three times per shift.
What steps have been taken to protect the health and safety of employees on the shop floor in California?
First, we increased the social distancing between employees so that a minimum of 2 metres is guaranteed. Moreover, all employees must clean their equipment at the end of each shift. We implemented hand sanitizer stations in various areas throughout the plant and extra mobile hand-wash stations in areas on the shop floor.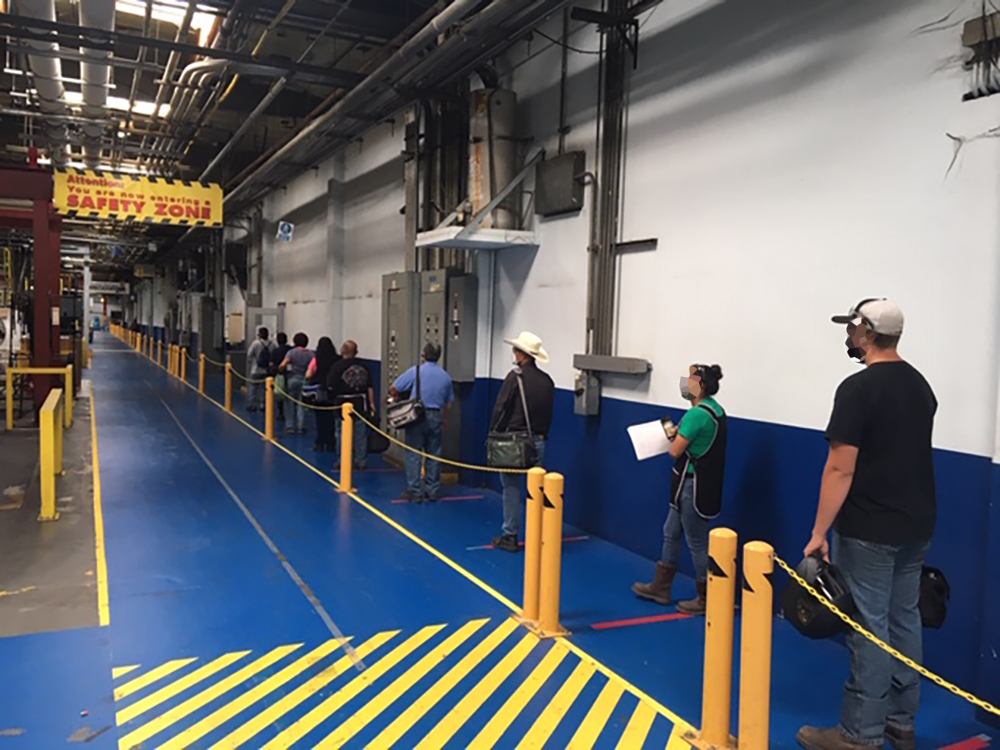 To make sure that no potentially infected employee enters the production site, we implemented a temperature scanning process for all onsite employees before they enter the production floor. In Lindsay, one of our NDS plants, acrylic guards are installed to limit the exposure when scanning the employees. In our plant in Fresno, California, we even installed acrylic glass guards where necessary to isolate the employees working in close proximity.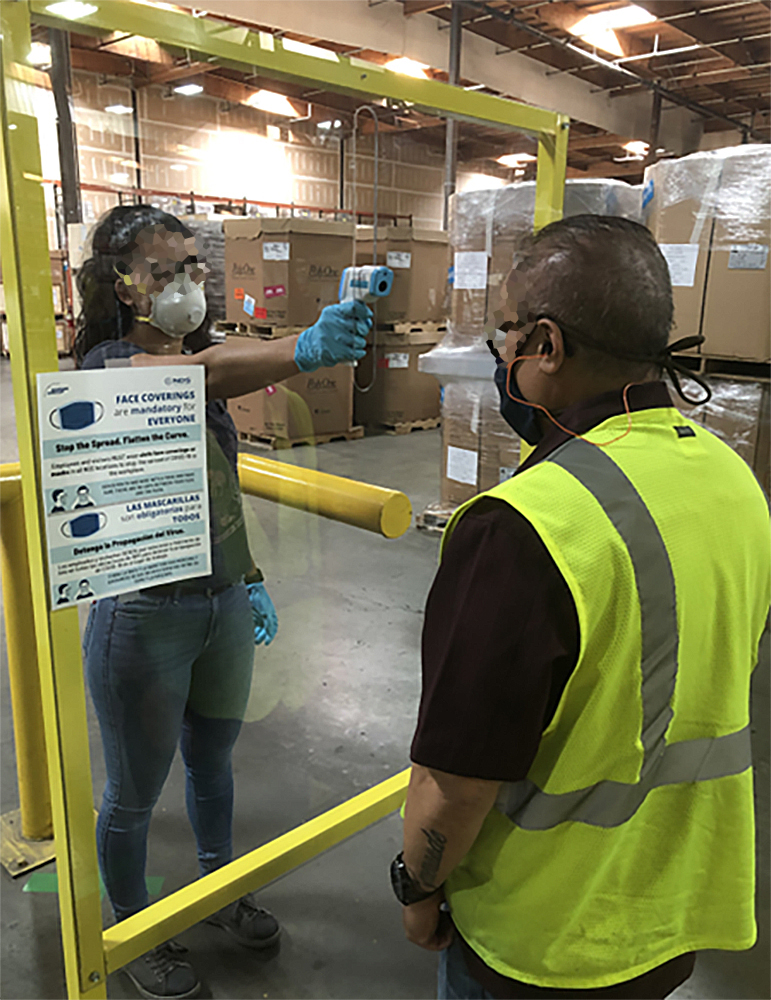 What regulations have been made for employees in office?
At the moment, many of our office employees are working from home. In Lindsay, for instance, around 50 percent of our office staff work from home. The IT department has fully supported this by ensuring that the necessary equipment, e.g. laptops printers etc., are readily available. In the office environment, the same social distancing rule of 2 metres is enforced. This has been achieved by limiting the number of employees working in an office at any one point in time; and in many places, acrylic glass panels have also been installed.
What is done if an employee's infection becomes known?
All our employees worldwide are obliged to inform their HR manager in case they are infected. Each location has its own contingency and case response protocol in place. All infections, whether confirmed or suspected, are reported to the global task force. Employees who suspect that they might be infected are immediately sent home to self-quarantine or tested and determined to be non-contagious by a medical examiner. If an employee tests positive for infection, then all employees who have been in contact are also asked to go into a 14-day quarantine.
How does NORMA Group plan to bring those employees who are currently working from home back? How will this work and how will you ensure the health of the employees?
This will be achieved by a carefully controlled and managed "phased" restart. Fortunately, we already have considerable experience of how to do this from our China locations, and we have been sharing this learning across the whole group. Obviously, we start by complying with all local guidelines and this is in addition to our own measures.
In Maintal, Germany, for example, we have a detailed plan for our employees in the offices. First, if employees are technically and functionally able to work remotely, they can continue to do so in consultation with their supervisor. Second, the use of face masks is required in certain public contact areas, for example stairwells, and we will also ensure adequate supplies are available. The cleaning frequency of high-traffic contact surfaces has been increased and social distancing is mandated. For example, in offices with occupancy of two to three, only one person can now work.
What is necessary for the measures to be successful?
Basically, we must ALL follow the new guidelines and practices and remain vigilant for any future risks. The health and safety of our people continues to be the top priority. It's not going to be easy. It means changing the way we all work, think and act; but I am confident we will succeed
Because the flexibility, resourcefulness and resilience already displayed by our people around the world continues to amaze and humble me. I am in no doubt, the NORMA team will get through this, adapt, learn and be even stronger!