This post is also available in: Deutsch
In our NORMAPeople series, our employees from around the world report on their daily work, how they joined the company and what they appreciate about their work.
Accounting is something we use on an everyday basis, even since we were children. In my case, it started as I was helping my mom to determine how much money would go for groceries und how much was left for sweets. Good account/controlling requires always a strong motivation. Yesterday it was for me sweets, today is the growth of the company.
My name is Tatiane Brito and I am the Plant Controller at NORMA Group Brazil. I have been working here since the company started its operations in November 2013.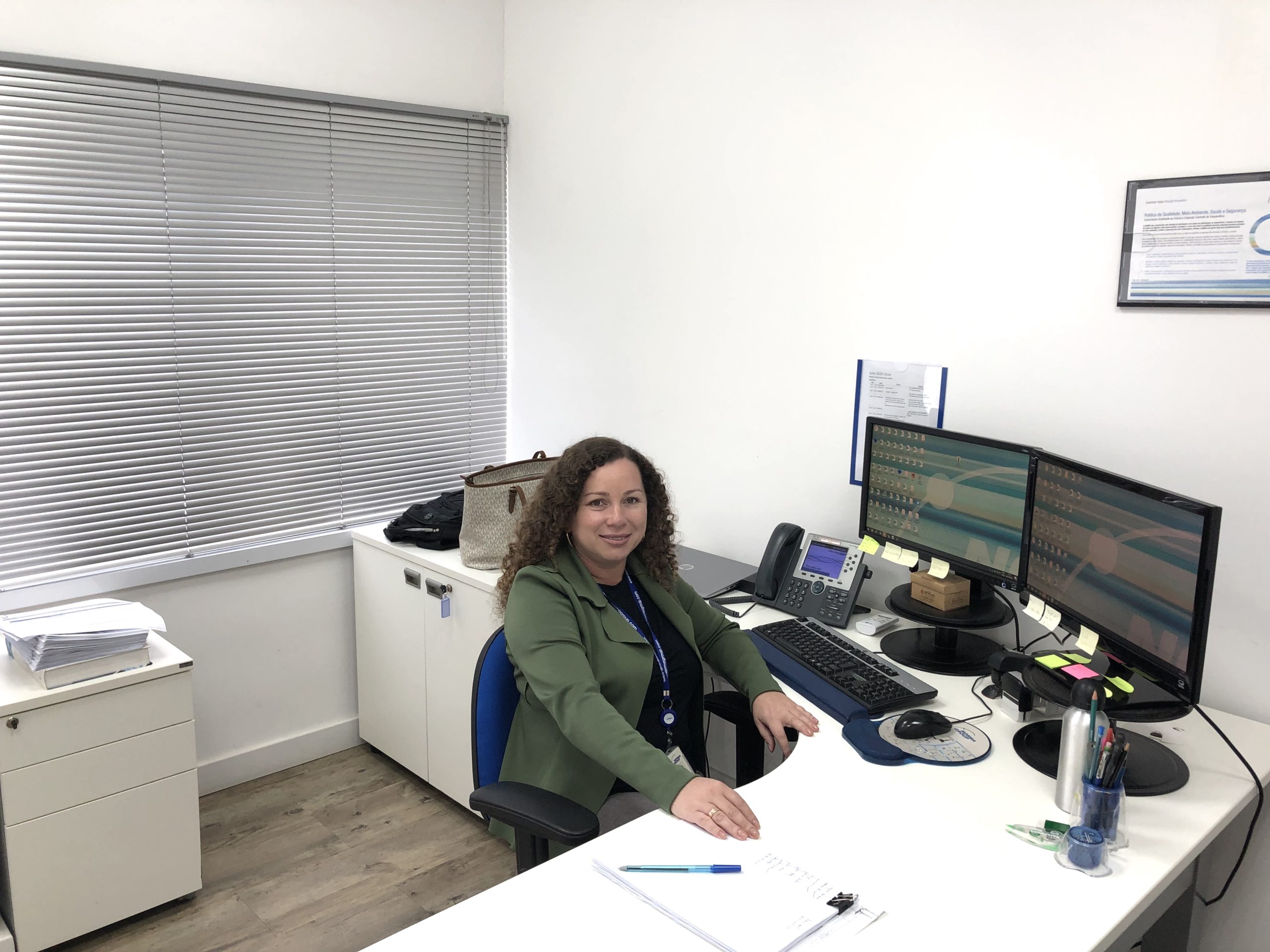 What does a Plant Controller do? Ensure there is money for sweets.
A Plant Controller controls a plant – it can't be more redundant than that! However, there is a lot behind that. One of my main responsibilities is to manage the cashflow of the production plant. This includes business planning activities that align with our corporate policies and ensuring the achievement of all plant goals. Just as a kid organizes the budget for the "sweets department" at home, I must coordinate the plant budget for buying machines, to name one example (however, this might be slightly more complex). Budget planning requires having daily meetings with different plant managers, evaluation production performance and providing improvement recommendations.
Plant controlling is the opposite from monotonous. It requires good communication, leadership skills, a lot of vision and willingness to learn – as a Plant Controller, you never stop learning.
The biggest achievement of my career? Being there since the beginning.
I started working at NORMA Group as the plant in Brazil took its first baby steps. I was one of the first employees to get officially hired, which means I saw the arrival of every machine, the hiring of every employee and the growth of the plant up to today. Being part of the growth of the company has been one of my greatest career pleasures, since it allowed me to develop a very diverse set of skills.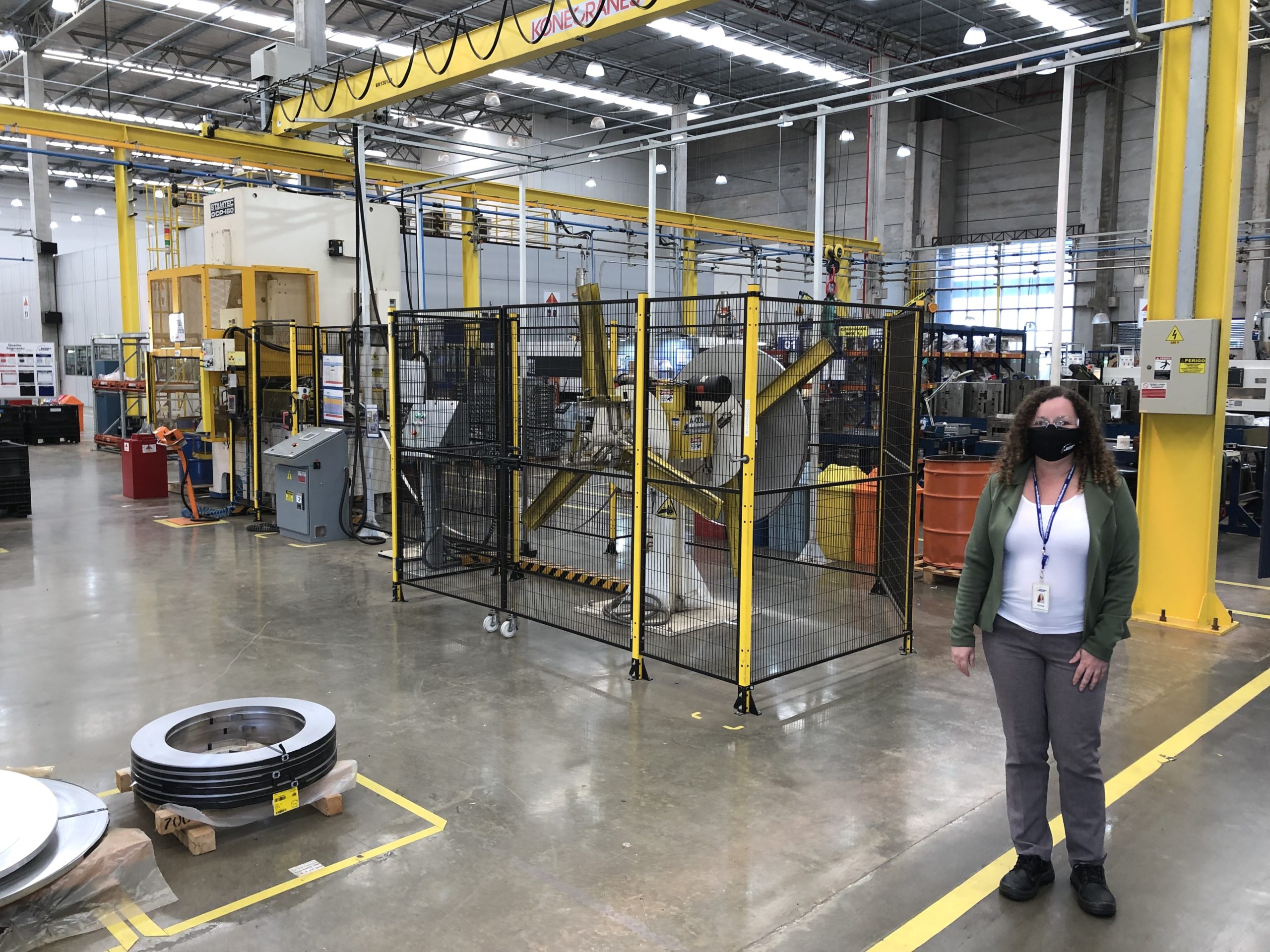 Tatiane a few days ago at the production plant in Atibaia
If I had to choose my proudest moment at NORMA Group, it would be the achievement of the break-even point. This was a goal my colleagues and I have been working on it since 2013. When you career development goes hand in hand with the growth of a company, it is hard not to get attached.
The most interesting experience at NORMA Group? A Brazilian, a Singaporean and a Lebanese walk into a Mexican plant…
One of my favorite experiences during my time here was the achievement of my childhood dream: working abroad. I went through NORMA Group's bubble assignment program. I worked at the controlling department of the company's site in Monterrey from September to December 2017. This gave me the opportunity of meeting not only colleagues from Mexico, but colleagues from North America, Europe and Asia. Any person with an open mind who has done an experience abroad, will tell you how pleasant it is to learn from and be in contact with people from contrasting cultures.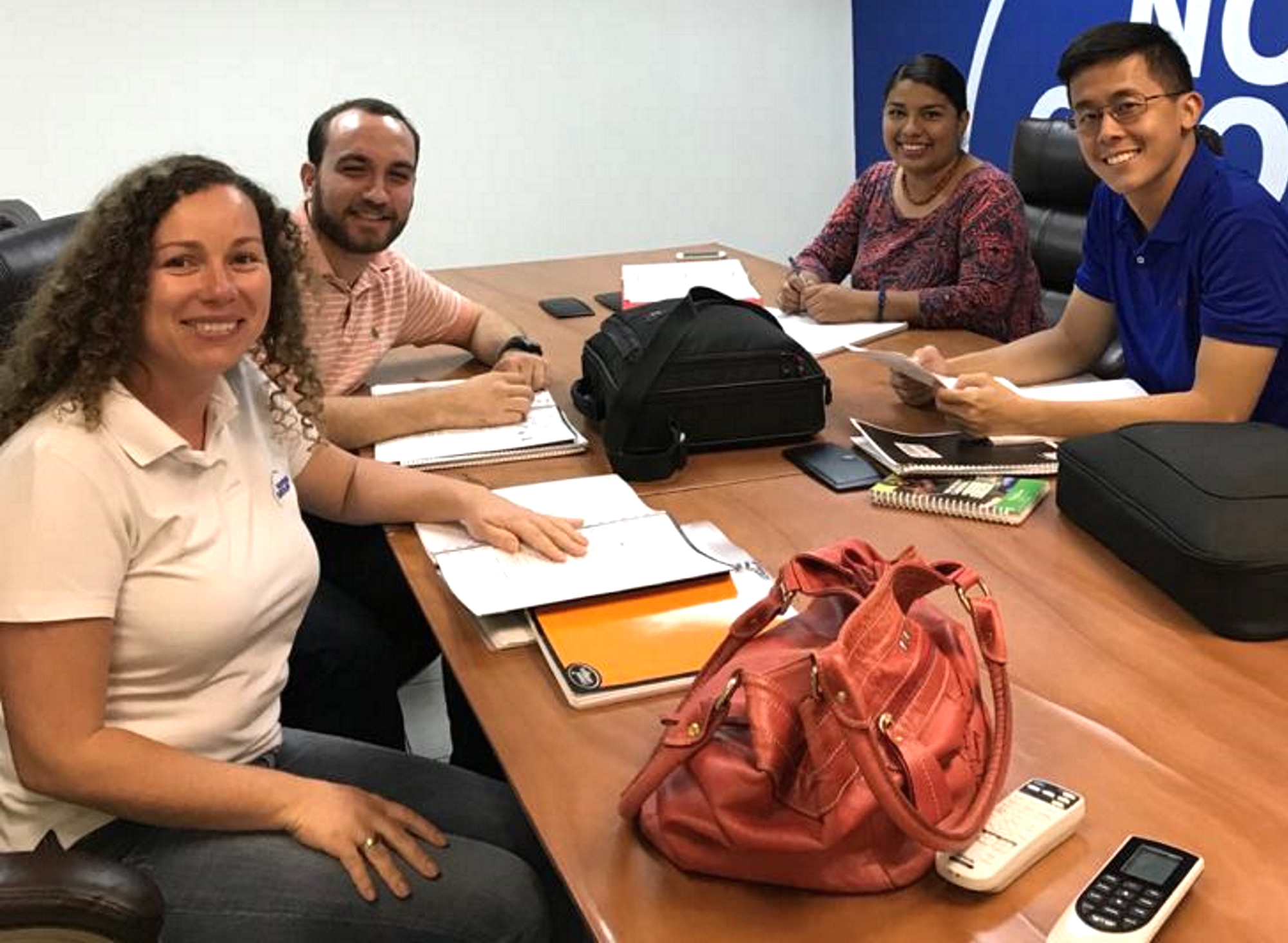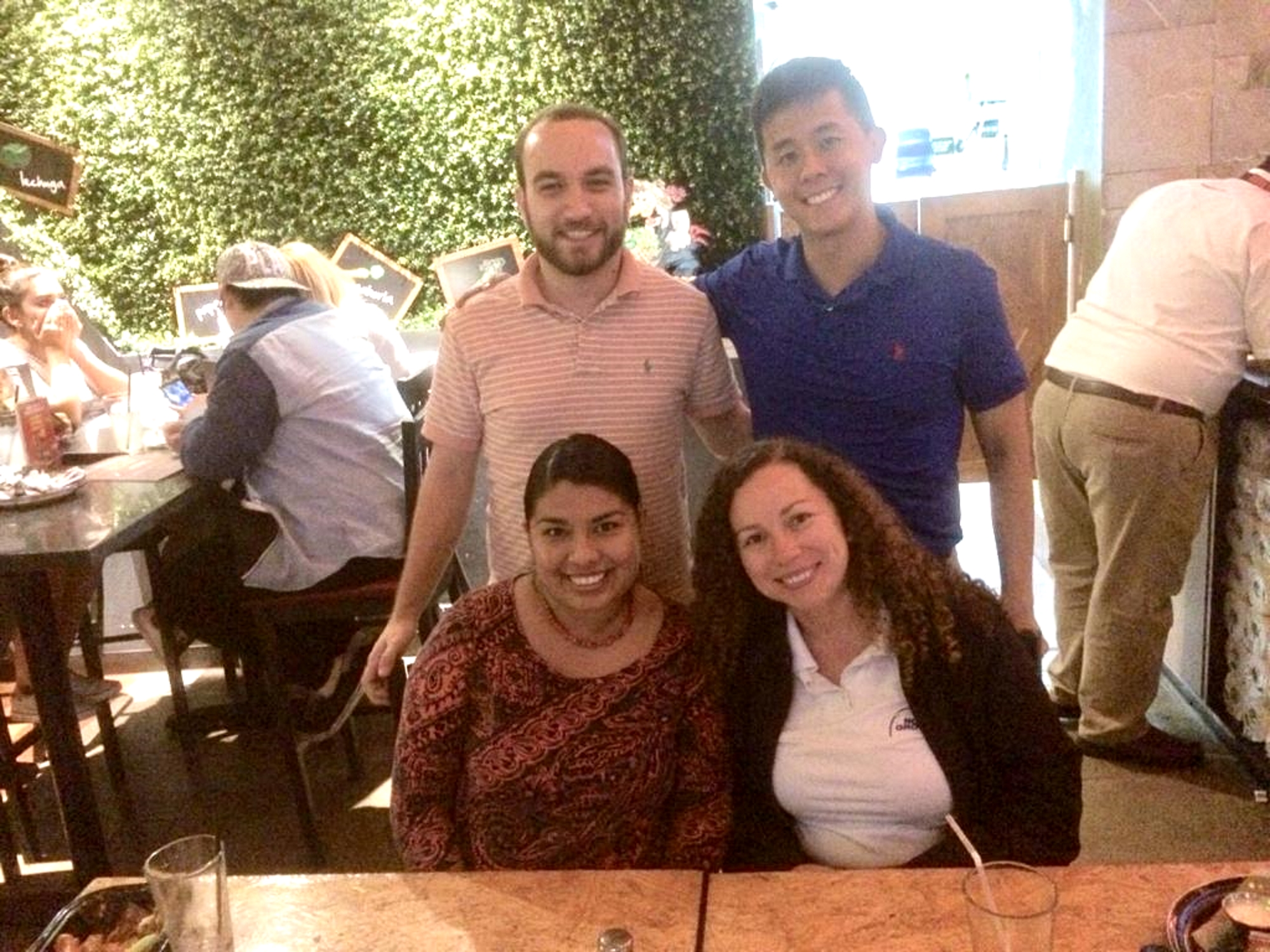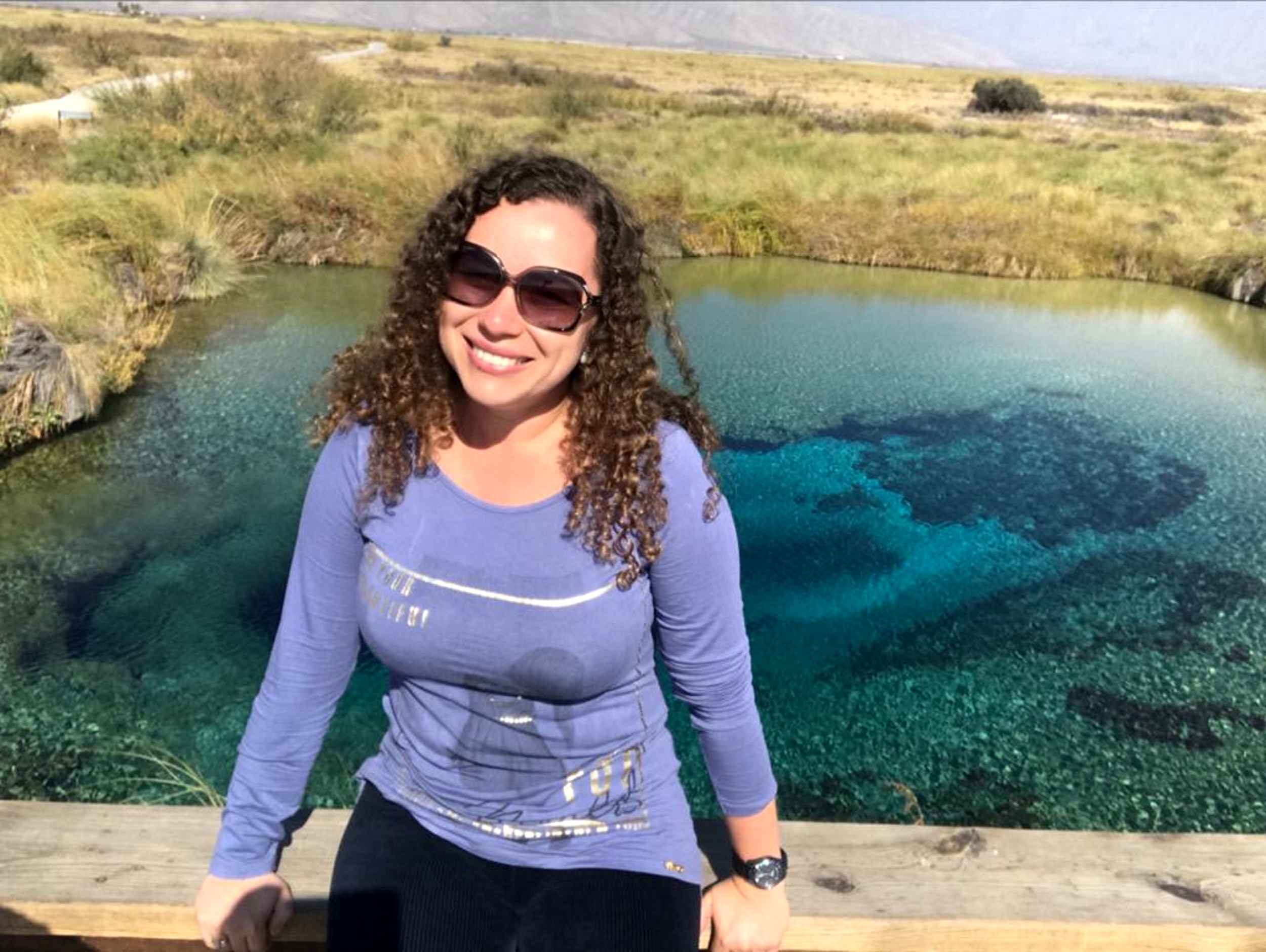 Tatiane with her colleagues Hussein from Lebanon, Bryce from Singapur and Neri from Mexiko during their bubble assignment in Monterrey, Mexico 2017
This bubble assignment did not only provide me with a multicultural work environment, but also helped me develop international communication skills. What many people take for granted from abroad experiences is learning how to communicate accordingly with people from other countries. My biggest take from this is: understanding their own cultural habits, attitudes, expressions and corporal language, can take you very far in both a personal and professional level.
What hobbies can a person have in Brazil? I would say barbecues, Samba and training for carnivals.
The Brazilian barbecue is a very cultural and social event. It happens sooner than you would think, it has a lot of music and dancing, caipirinhas and many different meats. It is a very festive environment and would be an experience I would recommend anyone to be a part of when visiting Brazil.
Tatiane and a friend from her Samba dance group during a carnival appearance
However, besides the occasional barbecue, there is afterwork fitness workout. I enjoy doing long walks, taking some spinning classes and go to samba school during the preparation and trainings for the carnival competitions. As a tourist, visiting the Brazilian carnivals is a show they shouldn't miss. But as a local, the real fun lies on the backstage: being part or watching the preparations and trainings for the carnival competition captures for one the real essence of Brazilian culture.
My career goals?
As anyone who is passionate about their career, I aim to improve my abilities as a controller through the development of personnel management, communication and leadership skills. If I could help others achieving their goals, I am achieving mine. At the end, I want to better for the company, for my colleagues and for my friends and family. As easy as that.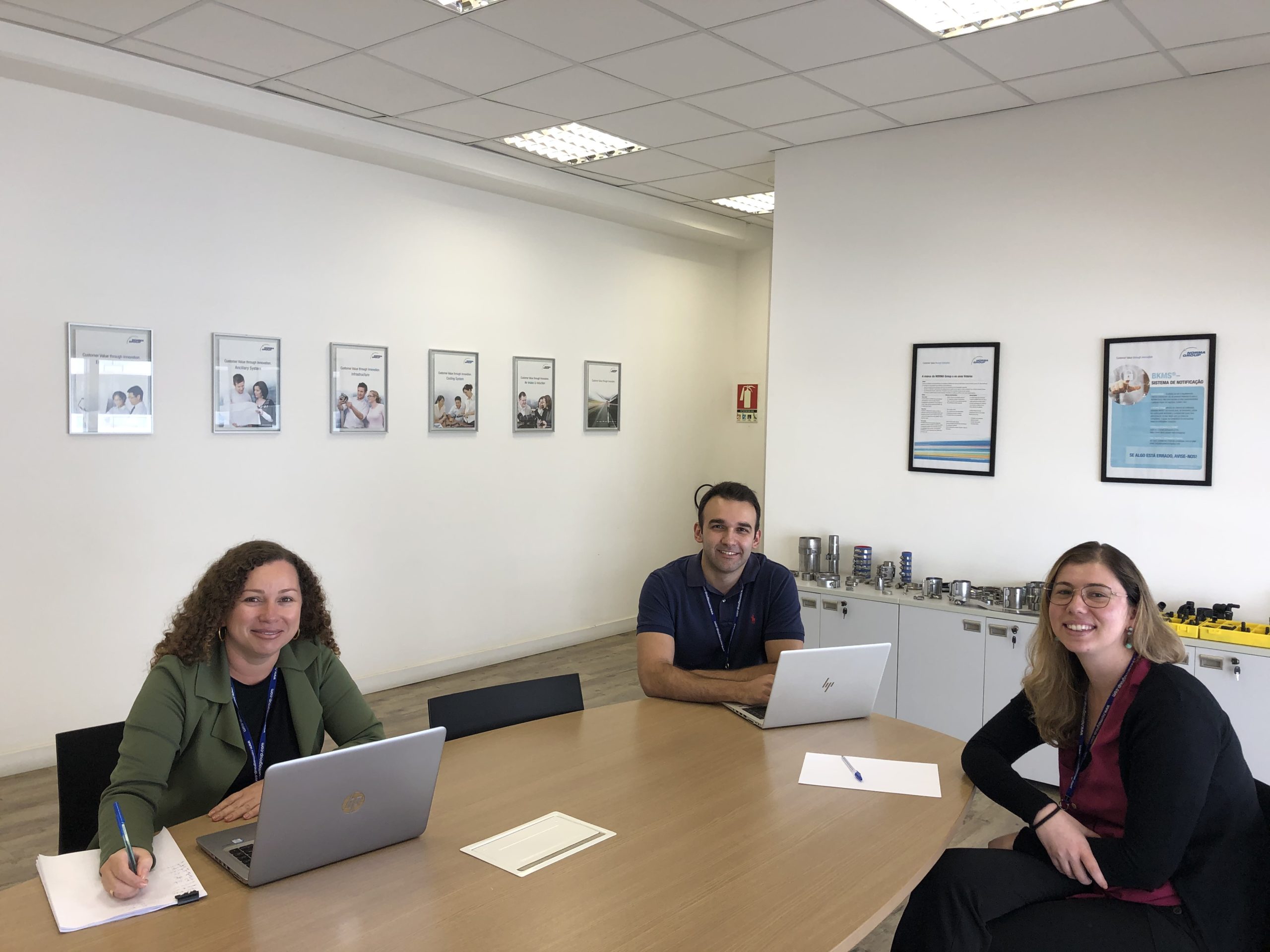 Tatiane on a regular meeting with her colleagues Renato and Heloisa in Atibaia