This post is also available in: Deutsch
In our StartYourCareer@NORMA series, former apprentices, working students and interns talk about their career start at NORMA Group and the changes that they faced when they switched to a permanent position.
In this interview, Flavia Xavier, Sales Analyst at our site in Atibaia, Brazil, talks about her career at NORMA Group and her dreams for the future.
Flavia, you first joined NORMA Group as an intern and now you are a Sales Analyst, can you tell us how that came about?
I completed a one-year internship in the sales department starting in September 2021 and ending in August 2022. During that time, I helped my colleagues with financial analysis, budgeting and negotiating with customers, was responsible for filling out forms related to the sales department and managed applications and the submission of prototypes.
I really enjoyed the work and especially the cooperation with my colleagues so much that I started looking for a permanent employment opportunity at an early stage. When I was offered the position, I naturally jumped at the chance.
Was being offered a permanent position your most memorable experience at NORMA Group?
Absolutely. As an intern I was only able to work six or seven hours a day. Being able to support my colleagues full time makes a huge difference. Now that I have taken on a permanent position, I have also assumed more responsibility. I now look after customers on a completely independent basis, to name just one example.  Being offered a full-time position after my internship makes me very proud and confirms to me that I'm doing a good job.
What does your typical working day look like?
I look after NORMA Group's South American customers. My tasks include coding products and processing inquiries. I also perform financial analyses. There is no real routine to it, there are new tasks and challenges every day.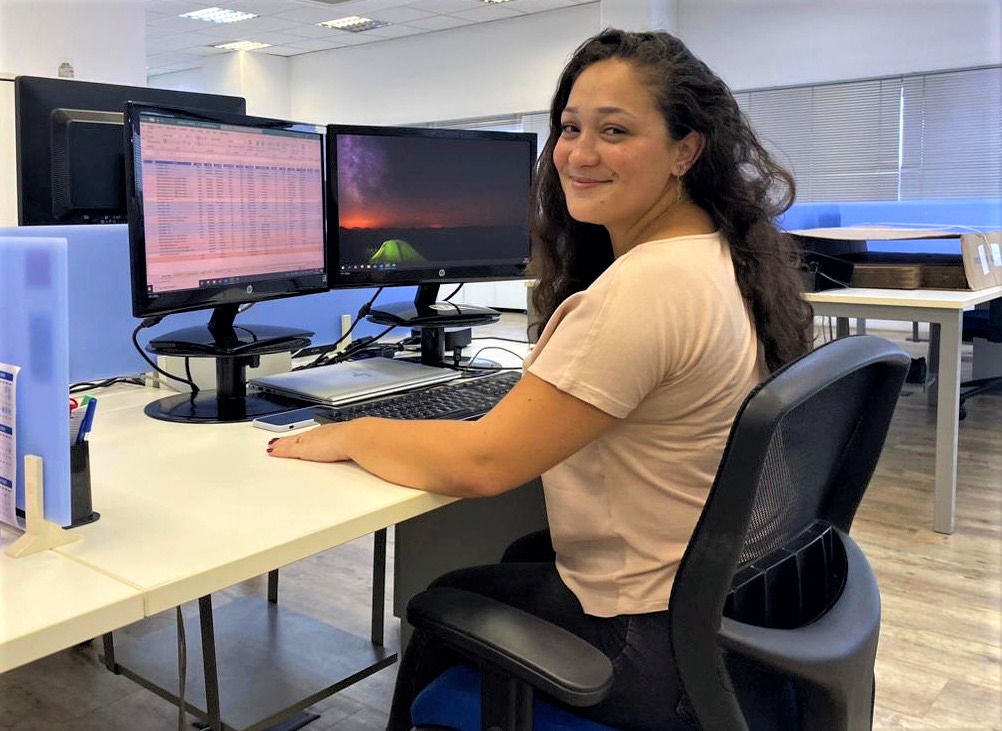 What is the biggest challenge you face in your job?
In sales, it is important to win new orders if we are to achieve our annual targets. For these orders, customers often request prototypes of the products they want. And they usually need to have them within a very short period of time. That means I have to make sure we have the products here in our plant so we can deliver them to the customer in the shortest possible time.
Sounds like a simple task on the surface, but we import many of our prototypes from other NORMA Group plants. So the order requires a lot of organization and time management: We have to place the order, the products have to be manufactured and shipped in the respective plants and, when they arrive here at the site, we have to forward them to the customer. We have this process very well under control, however, and are working on optimizing it even further.
A career in sales is not necessarily something one would have dreamed of doing as a child. What did you want to be when you were younger?
I actually wanted to be an architect. I love everything to do with buildings – my organizational skills and creativity are what set me apart.
So why are you working in sales today?
I wanted to study architecture, but my dream of living abroad was even more important. And that's hard to do as an architect. So, I looked for a job that could help me achieve that dream and got my degree in chemical engineering. I applied as an intern at NORMA Group and was accepted. I am very happy that things turned out the way they did.
Have you ever lived abroad?
Yes, I lived in the U.S. for ten months. That was a great experience. I would like to live in Europe one day, maybe in Germany or England.
Why do you work at NORMA Group?
The company offers a broad range of opportunities for personal and professional development. For example, in the form of Bubble Assignments, where an employee works and lives at a NORMA Group location abroad. That's something that I would really love to do.