This post is also available in: Deutsch
In our NORMAPeople series, our employees from around the world report on their daily work, how they joined the company and what they appreciate about their work.
On board from the very beginning
I have been a part of NORMA Group since 1992. Although NORMA Group in its present form did not even exist at that time. I joined ABA Group, a Swedish company that specialized in hose and pipe clamps and fasteners, as an Electrical Engineer in 1992. The merger of the ABA Group with the German company Rasmussen GmbH in 2006 created NORMA Group. Since then, the company has grown in terms of staff and products and I have gained a wealth of experience.
From an Electrical Engineer to a Tool Shop Manager
I started off working for a family business and now we are a global company with several thousand employees. Over the past 30 years, I have worked for NORMA Group in many different positions in Anderstorp, a small, quiet town in southern Sweden.
In my first function as an Electrical Engineer, I designed and programmed control cabinets and took care of the hydraulic and pneumatic systems for our machines. We were a small team, so my colleagues were able to train me very well and I was able to acquire in-depth knowledge of the mechanical systems. I then benefited from this knowledge in my new position as Tool Shop Manager.
Here, I assumed responsibility for a team composed of five Toolmakers, Machine Builders and one Electrical Engineer. Together we achieved our goal of building our machines from scratch and constantly improving our equipment.
"I am glad to have been able to live out my passion for technology and the further development of products and processes in my profession."
NORMA Group plant in Anderstorp, Sweden
Management responsibility as a Technical Manager
Today I work as a Technical Manager. In this position, I am still responsible for the Tool Shop and I perform the function of Team Leader for the Advanced Process Team and the Maintenance Department. Here, I am responsible for twelve employees. It gives me great pleasure to help my employees continue with their professional development, to encourage them and to see how they grow from their experience and achieve success.
"I firmly believe that anything is possible. Sometimes it just takes a little longer to get there."
Always up to date
I have temporarily assumed the role of Managing Director of our site. In this position, I can gain a lot of new experience and knowledge from which I will also benefit in the future. I coach and support my Swedish management colleagues. We need to continuously improve because what is up to date today will be outdated only three months from now. That's why I always try to keep my colleagues up to date.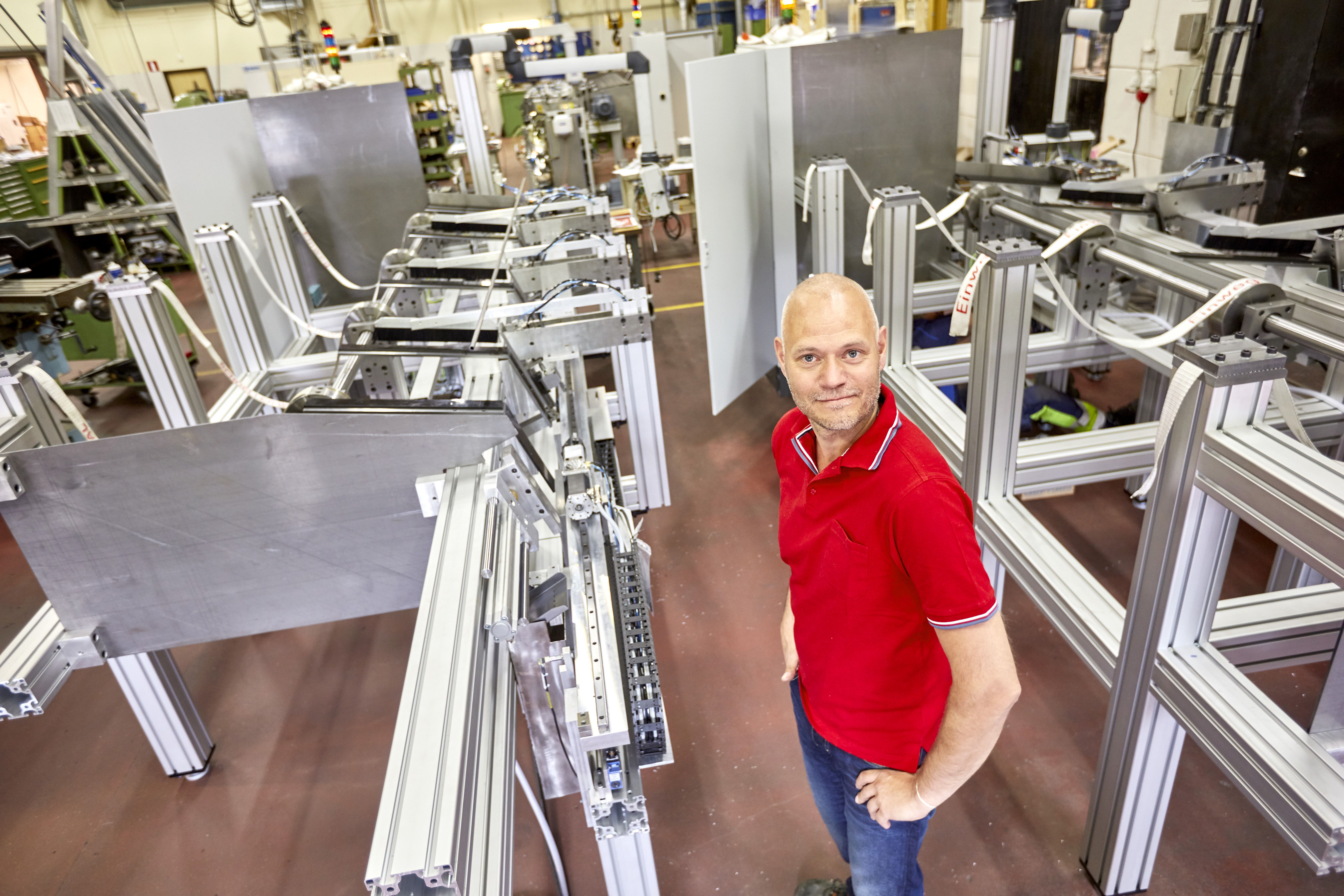 Diverse working environment
At NORMA Group, we always strive to get even better and more innovative. Over the years, we have been able to gather extensive knowledge in our company and to try out new things. That's what I love about my job – it never gets boring at our company.