This post is also available in: Deutsch
The future of mobility entails many questions. Will the future consist of only eco and bio instead of PS and displacement? Will charger cables replace the chrome-plated 20-inch rims of today as status symbols? Are combustion engines practically dead?  I attend the Internationale Automobil-Ausstellung (IAA) 2017 in Frankfurt/Main together with six colleagues to get answers to these questions.
We meet at 9 in the morning. There are also three NORMA Group product engineers in our group who want to take a closer look at the new car models. We start at the Mercedes hall.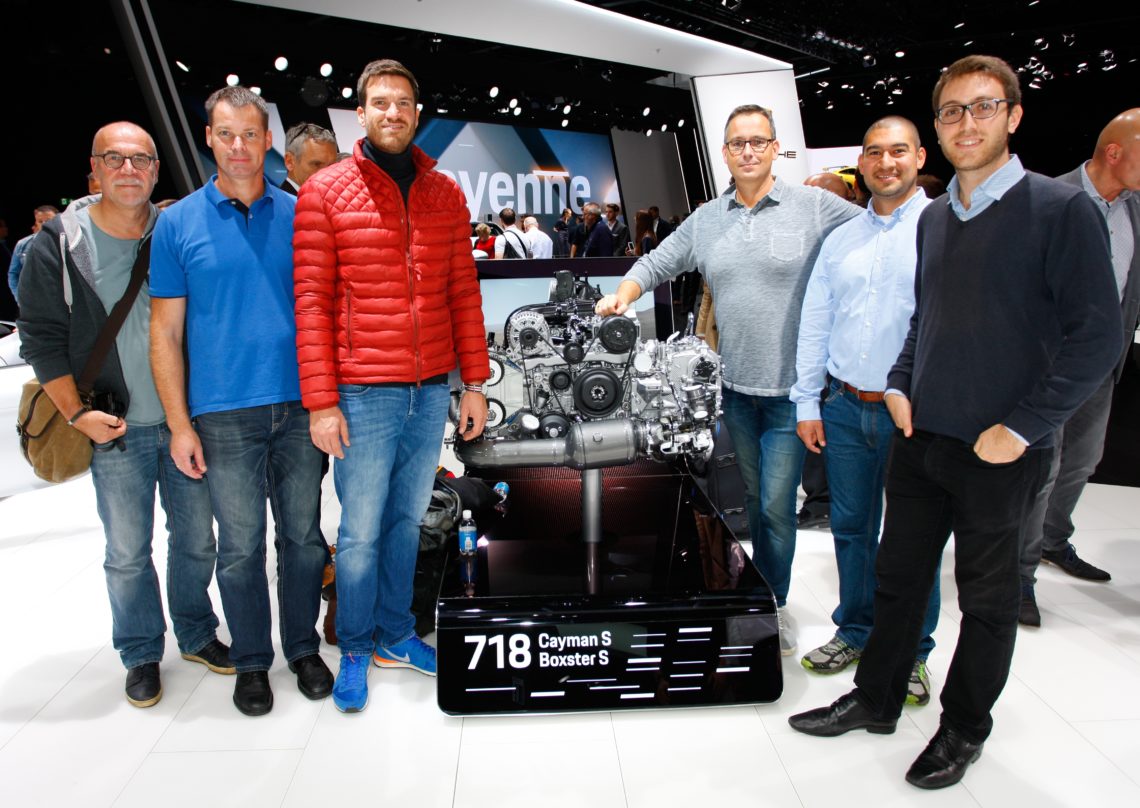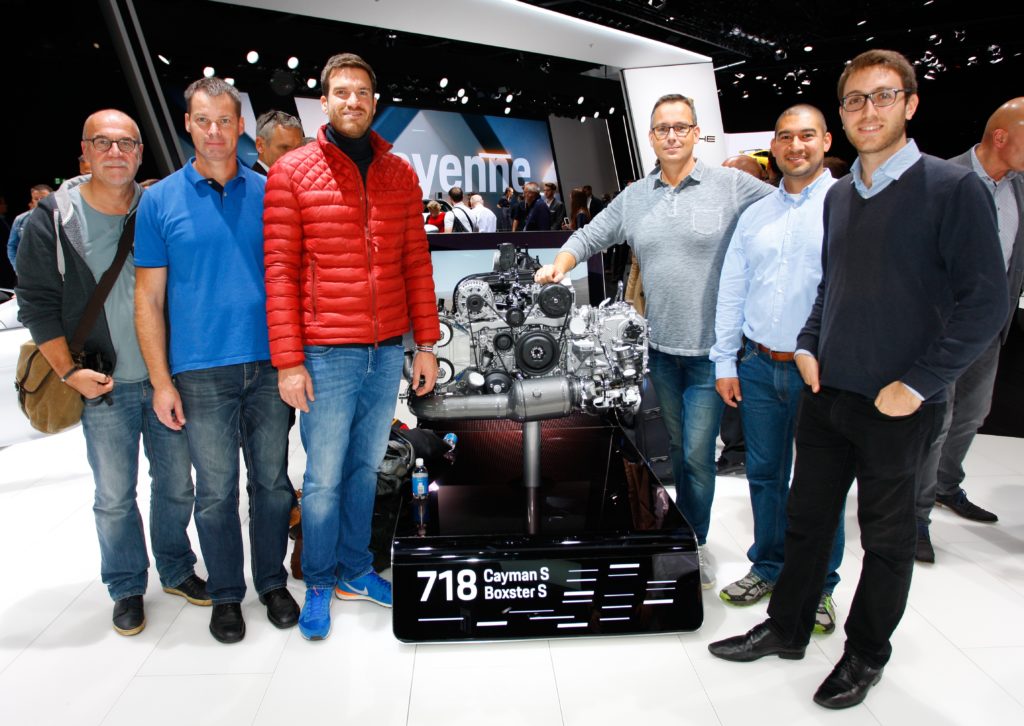 I quickly realize: hp masterpieces and design eye candy particularly attract crowds and flurries of camera flashes. Usually concept cars, studies that won't go into production until quite a few years from now, are on display. In this case, the Project One. 1000 hp output and a EUR 3 million starting price, with a maximum speed of 350 km/h. One of the fair's headliners.
The super sports car that is supposed to combine the best of Formula 1 and street driving proves the combustion engine is very much alive. But big car manufacturers are forced to keep performing a balancing act with electromobility. At the panel discussion "Combustion engines – problem or part of the solution?" politicians, economic researchers as well as representatives from automobile associations and industry address how difficult the situation is.
Rubber Hoses Can Be Replaced by Plastic Lines to Save Weight
The government is planning to subsidize electromobility more strongly and to make electric cars more affordable. Associations want to expand the market for cars with low or zero emissions. That could be implemented with a technologically neutral approach, but not through binding quotas. Scientists highlight that car manufacturers must earn money by selling cars with combustion engines because they have to pay for research on alternative operations.
We move along. At the BMW booth, many of their sedans are presented as plug-in hybrid vehicles. The employee at the booth tells us about all the advantages and underlines the great driving experience of the electric drive. He explains that there's maximum torque to provide more power from the beginning on. The 350 kilowatts of power accelerate the car from 0 to 100 km/h within 5 seconds despite the car weighing 2.4 metric tons.
Throughout the day, we repeatedly spy NORMA Group products under the hoods: TORRO Clamps with built-in spring, PS3 Quick Connectors, V Profile Clamps as well as line systems for fuel, tank ventilation and cooling water. Among them are also a number of electric cars and hybrid vehicles. One of our product engineers explains that there's still a lot of potential though.
It's about rubber hoses fixed to nozzles of different systems with metal clamps. They can be fully replaced by plastic lines and connectors from NORMA Group. My colleague lists all the advantages: easy installation, smaller installation space and less weight. An example: rubber hoses have a wall thickness of 2.5 millimeters while the wall thickness of plastic lines is about 1 millimeter.
The Revolution of Electric Engines Will come, but Now the Combustion Engine Will Hold its Place
On our way to the Land Rover and Jaguar booth, we can already see the new Discovery SVX. From its beautiful metal-plated enclosure, the new super-SUV is poised to enter the urban jungle. Complete with a compressor V8 gasoline engine and five-liter displacement. It will be launched in 2018.
After a long day at IAA 2017, I come to the conclusion: clean exhibits with electric drives are receiving much more attention now than a few years ago. Automotive manufacturers are taking their responsibility to proclaim the revolution of electric engines more seriously and getting more active.
Nevertheless, combustion engines will hold their position as the primary drives for some time to come. The fact that not all electric vehicles are well-developed in terms of their designs continues to be an issue.